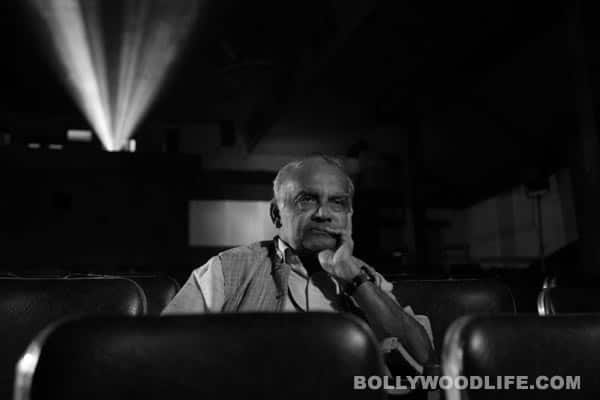 Shivendra Singh Dungarpur's documentary on noted Indian film archivist PK Nair is a fitting tribute to 100 years of Indian cinema
'A generation that ignores its history has no past' is the one quote that stands out in Celluloid Man, a brilliant 150-minute documentary by Shivendra Singh Dungarpur on the life of legendary film archivist PK Nair, and how his obsessive attitude and steel determination to preserve films helped India retain its century-old culture of making movies. The director looks at his subject with a starry eyed devotion of a fan; he treats Nair almost like a movie character, as he delves into investigating the how and why of the old archivist's obsession with cinema.
On its surface, the documentary is about Nair who single-handedly built the movie archive at FTII Pune, and started work of film preservation in India. Like a Sherlock Holmes, Nair would chase old movies and attempt to preserve them without any bias. Larger questions about which movies are worth preserving and how it affects the current generation of filmmakers and viewers in their attitude towards films are made evident as the docu progresses. For example, even a C grade film like Hunterwali Nadia, 50 years later, becomes a rare walk through the history of cinema.
The movie shows Nair as a complete fan of the talkies, whose obsession with cinema began in the makeshift theatres of Trivandrum where he would sneak in and watch movies, with his heels dug in the white sand that acted as the floor. "The experience was almost spiritual, as sometimes I would lie down on the white sand and see movies," says Nair, now in his 80s, with milky eyes and a bad back. The docu shows how the archivist had to fight the governments and at times producers' callous attitudes towards film preservation to save precious films from a sorry fate.
Nair here is treated at par with legendary cinematic figures including the noted French film archivist Henri Langlois, and rightly so. His style may be different from a Langlois who was known to be boisterous and almost rogue, but his affection for the talkies is the same, and a legion of directors vouch for it. Like Langlois, Nair would cheekily 'dupe' films and take part in piracy which now looking back worked out for the best. What's also heartening to see is how Nair's efforts helped so many filmmakers come into their own. The old archivist was always ready to help out young students with tips on which movies to watch, often lending them rare prints to study. Filmmakers including Ritwik Ghatak, Vidhu Vinod Chopra, Rajkumar Hirani, Santosh Sivan, Aziz Mirza and Mahesh Bhatt are among the many FTII students who benefitted from Nair's generosity.
Shivendra Singh Dungarpur works his way patiently through Nair's story and turns the film on its head making it about so much more than just a documentary about cinema. With Nair's retirement, an era has come to an end. And with the FTII's same babu like attitudes, film preservation is again at a fragile state. Nair is no longer a welcome sight at the FTII campus, as his dictatorial style and iron clad approach towards preserving films is not appreciated by the higher ups at the government sponsored film institute. The mantle has passed, yet the problems remain the same. Nair is a dinonsaur and a revered figure, yet his era is over. But has it gone to someone worthy? Sadly, that is the debate that the movie wakes its viewers up to.
So catch this film to simply know how rich and diverse the history of Indian cinema is. And the 100 years that Indian cinema completes are not only of insane song and dance affairs but with films so beautiful, it would make your heart sing with joy if they were accessible. And some of them are too, thanks to one man's magpie like obsession with preserving films.
Rating:
out of 5
Reviewed by Reza Noorani
* Poor
** Average
*** Good
**** Very good
***** Excellent