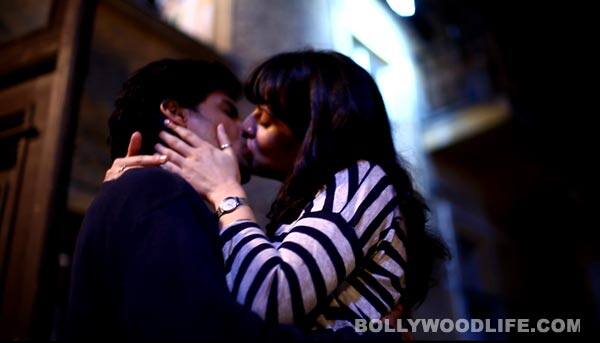 In Ashish R Shukla's upcoming psychological thriller, the Kaminey actor has indulged in a full-blown smooch with his firang co-star Kazan
After his successful outing in F.A.L.T.U and a not-so-successful run with Tell Me O Khuda, Chandan Roy Sanyal has been spending time on projects that offer him challenges. (Hmmm… we can see that Chandan!) Soon he'll be seen portraying a 33-year-old passionate architect in Ashish R Shukla's psychological thriller.
Prague is about an architect who falls in love with a German girl but things get complicated because he is schizophrenic. While Sanyal plays the male lead, German model Elene Kazan essays the female lead. This dark thriller was also screened at several festivals, including the Berlin Film Festival and OSIAN. "I play a troubled architect with a split personality who meets a Czech girl and his life goes for a spin. The story is set in Prague, which has a gloomy feel to it, and even the architecture lends itself to a psychological thriller like this one," says Sanyal. We stumbled upon an exclusive smooch image from the movie. We hope this might help film garner some publicity, what say peeps?