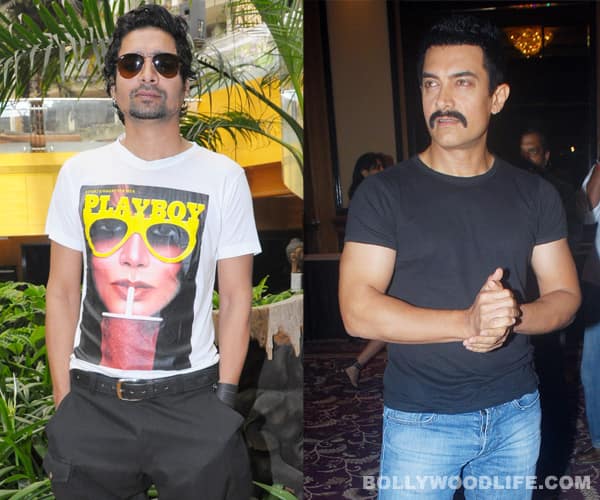 Deepak Dwivedi is the newbie director on the block and he has managed to catch the attention of the B-town heavyweight, Aamir Khan!
If Aamir Khan takes charge, things almost invariably go right, even though they may take longer to happen. So if a young and fresh director comes up with a film project that the star-actor likes enough to back, it will almost always work, at least critically, if not commercially. And the director is taken  much more seriously by producers everywhere, even if they get rather miffed with Aamir in the process of the film being made – ask Amol Gupte (Taare Zameen Par), Anusha Rizvi (Peepli Live), Abhinay Deo (Delhi Belly) and even a certain Kiran Rao (Dhobi Ghat) for more on that one! But they all have one overwhelming factor in common, to some extent due to their backer, Khan-sa'ab: every one of those people made films that were critically highly acclaimed.
Now it is the turn of a new director called Deepak Dwivedi, who has no real experience in filmmaking, according to reports. He showed Aamir his script of a story with a hatke edge: it traced the friendship between two residents of the city of Agra, a sari-shop owner and a photo-frame shop owner. A quick read later and after a few spit-and-polish suggestions, Aamir was totally committed to being involved with it as producer. The tale of two men crossed all barriers, religious and cultural, and was called Kashmiri Glasshouse. Shooting would happen on location in the city during the winter.
The sari-shop owner, a Sikh, is to be played by Chandan Roy Sanyal, last seen in the almost-ridiculous but strangely addictive F.A.L.T.U after his performance as frenetic drug-crazed buddy to Shahid Kapoor in Vishal Bhardwaj's Kaminey. The actor has apparently been given very strict instructions by Aamir on how to prepare for the role, from growing a beard to living in Agra for a while, as well as on how to keep any detail, however minor, to himself on pain of being turfed out of the film. With so much on the plus side, we sure are looking forward to this one!