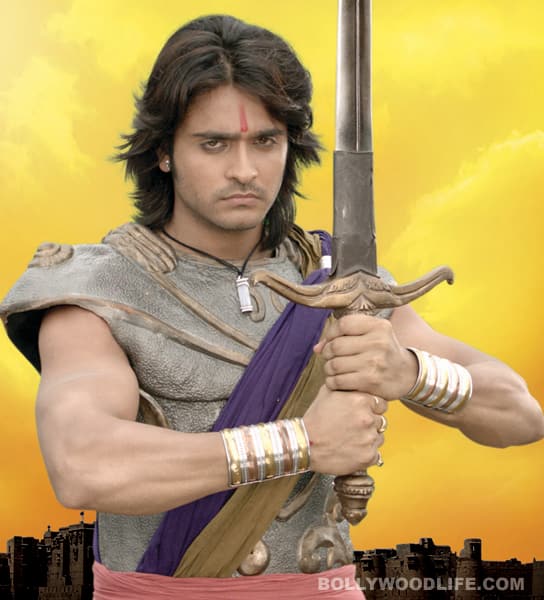 Ashish Sharma, who takes over as Chanakya's pupil in Chandragupta Maurya, talks about his favourite historical character, his new role and what's in store for us
You saw him as Avdhesh in Gunahon Ka Devta, and soon you'll see him as Chandragupta Maurya on Imagine TV. Yes, it is sad to see Master Rushiraj Pawar go – he is really good – but we guess it is the right time for Chandragupta to grow up… literally! Ashish Sharma has worked hard to transform himself into the legendary king, but expectations are riding high and we have to wait and watch to see if he succeeds in winning the viewers' hearts.
What drew you to play Chandragupta Maurya?
I had been offered it when Gunahon Ka Devta was wrapping up. When I entered the industry, I didn't want to do what everyone was doing. GKD was a male-oriented show, which you don't really see nowadays. So is Chandragupta Maurya (CGM).
Did you do any special preparation for the role?
I did learn Tai Chi, Kalaripayattu, sword fighting. I already knew how to ride a horse. I also read a lot of books about that period in history. Most of the Indian books are from Chanakya's point of view, so I had to also read a lot of books authored in Europe, especially Greece. That was the time Alexander the Great had invaded India and there are several details about Chandragupta in those books. I also had to change my physque.
Why?
As Avdhesh (in GKD) I was required to have a certain body structure, but as Chandragupta, I need to be leaner. In the past several years since his mother's death (during the time leap), Chandragupta has become a ruthless killer, a lean machine.
How did you do it?
I had to transform myself and had only one month to do it. So I started vocational training – it's a mix-and-match of several sports. It increases metabolism. I also went on a high protein no carb diet.
You said Chandragupta has become a ruthless killer. Does that change his equation with Chanakya?
It does. Chandragupta is a positive, more determined person with a lot of angst in him. He is angry at Chanakya over his mother's death and he grows up with a lot of grief. His pain becomes his strength. Chandragupta and Chanakya are not just student and teacher anymore. They have become a team – Chanakya strategises and Chandragupta executes. Sometimes, Chandragupta comes up with ideas too. When you see Chandragupta after this time leap, he is a soldier in the Greek army. Whenever Alexander defeated any ruler, he would induct their soldiers and their people into his army. So Chanakya has planted Chandragupta in the army to weaken it from the inside. In the initial few episodes, Chandragupta will destroy a part of the army's armoury. Unfortunately, two others soldiers happen to see him. Chandragupta ruthlessly kills them and makes his escape.
The show has a dedicated fan following. Aren't you worried about stepping in to play a real historical character that people are very close to?
There are always expectations. And in this case, there are double the expectations – Rushiraj set a very high standard with his performance, and those who have seen me in GKD expect a certain standard too. It does scare me a bit, but it also works as a morale booster.
Were you interested in history when you were a school kid?
Yes I have always loved to study history and literature. But my favourite historical character was Asoka.
Was it difficult to get a grip on the (almost) pure Hindi used on the show?
Not really. I grew up in Jaipur and Hindi is mostly spoken there so I am used to it. Language wasn't a problem.
Do you prefer theatre or cinema and TV?
Acting is acting. Mediums don't matter. They just change accordingly. I have done theatre, television and movies (he was in Love Sex Aur Dhokha) If you are shooting for a TV show or a movie, you keep in mind technical issues like camera angles but you are still acting. That's what I want to do.
Chandragupta Maurya airs Friday-Saturday at 9pm on Imagine TV. Ashish will debut as the iconic character tonight, August 6.