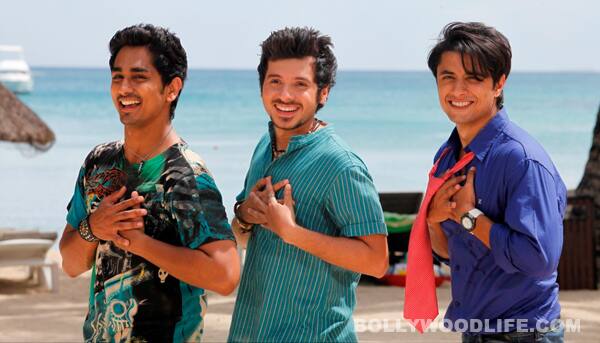 But do you think the invite is 'cool' enough to attract kaminey friends from all over the town?
Chashme Baddoor revolves around three friends. While the central character played by Ali Zafar is a seedha ladka, he has two kaminey friends – filmi kamina (Siddharth) and poetic kamina (Divyendu Sharma) – to help him screw up his life.
And to get all the viewers and fans well versed with this theme, David Dhawan has come up with a kamina idea. Here's what – he's sent out a video invitation to everyone inviting photographs of their kamina friends. Name of the contest – har ek friend kamina hota hai. And the group that gets selected will win a chance to launch Chashme Baddoor's music. Good idea?
While we're not sure how many kaminey might come forward for this one, the tagline surely reminds us of har ek friend zaroori hota hai – Airtel's jingle. Hai na?
So…ummm…do we see a copyright battle in the offing? Who knows! But take a look at this video and tell us if it looks inviting enough for you to flaunt your kamina friends. Ciao!