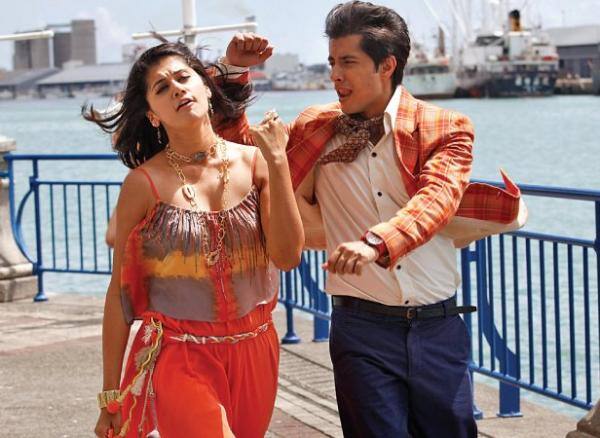 The latest released song Dhichkyaaon doom doom from Chashme Baddoor, starring Ali Zafar and Taapsee Pannu, has a catchy beat, though the lyrics are not great
As much as the title of the song Dhichkyaaoon doom doom sounds funnily absurd, it does have a very quirky tune. Ali Zafar and his co-star Taapsee Pannu are seen dancing their hearts out in this hilarious number. The steps have very old-time feel to them, probably derived from the 80's – a salute to the original film, perhaps? The song has its very own signature step that could catch on with audiences over time.
Being a musician himself and now three films old, actor Ali Zafar, is clearly at ease with his steps and the music but newcomer Taapsee's lip-sync is a bit off. She is making her Bollywood debut with this movie, already having done films down South in Telugu, Tamil and Malayalam.
All we can do is wait and watch for the audiences' verdict on this song. But it sure does deserve a one-time look, at least. What do you think, BollywoodLifers?