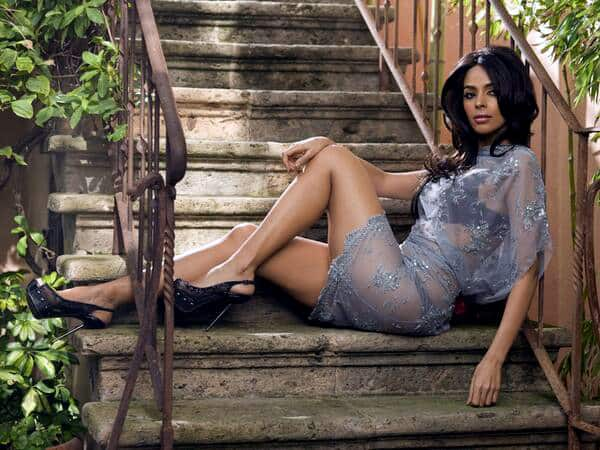 skip advertisement
The sexy babe posted temperature raising pics on microblogging site Twitter and we can't stop oohing and aahing over those awfully high heels and those fabulously long legs….
Mallika Sherawat is on a picture posting spree these days. And the kind of photos she has been uploading is in absolute contrast to her look in her next film, Dirty Politics. Although her Twitter handle never fails to give us the uncontrollable giggles (@MallikaLA), these images managed to stun us into sober silence and impress us greatly. They are very aesthetically shot. As she poses in a sexy corset and printed stockings, her expression is superbly captured. Holding on to her garter, Mal's giving us this contemplative look and those kohl-rimmed eyes speak volumes about her state of mind.
If she's a thinker in one pic, in the other she gets rid of all those worries and lounges peacefully on the stairs, posing for the shutterbugs. She's wearing a pretty transparent dress over a sexy bikini, making the most of the weather (which looks quite pleasant).
But after a relaxed interlude, the babe goes all glam sham again– bringing her seductive side to the fore. Posing in a white corset top, she wows us with a gorgeous close-up, the kind of shot that will make the guys go weak in the knees. Phew! @MallikaLA is truly a diva from Los Angeles, ain't she!