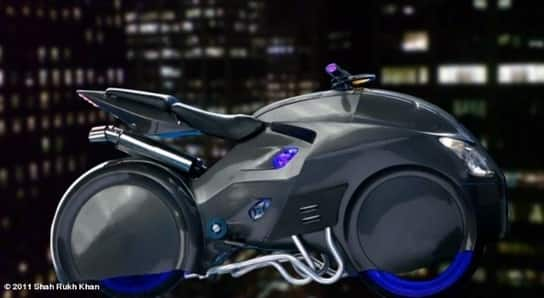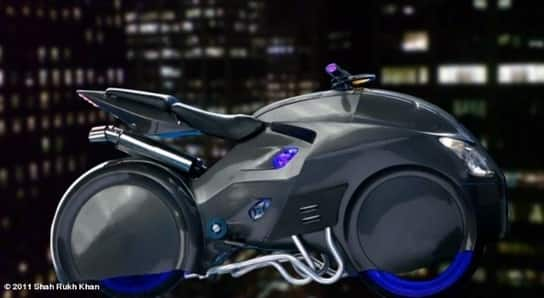 The actor has posted a pic of his Batpod-like vehicle in RA.One
Recently there was a lot of buzz about Shahrukh Khan riding a Batman-like bike in RA.One and also performing some dangerous stunts riding it. The actor has now tweeted a picture of this bike, which he says has been designed by Sabu Cyril inspired by some pictures from books. Check out the bike, and tell us if you like it! Also read what SRK has tweeted about it:
@iamsrk: always wanted to ride bikes…mom never allowed me. just so that she knows…this one i was tied to with wires so perfectly safe…for a romantic hero i felt quite the dude..ha ha.