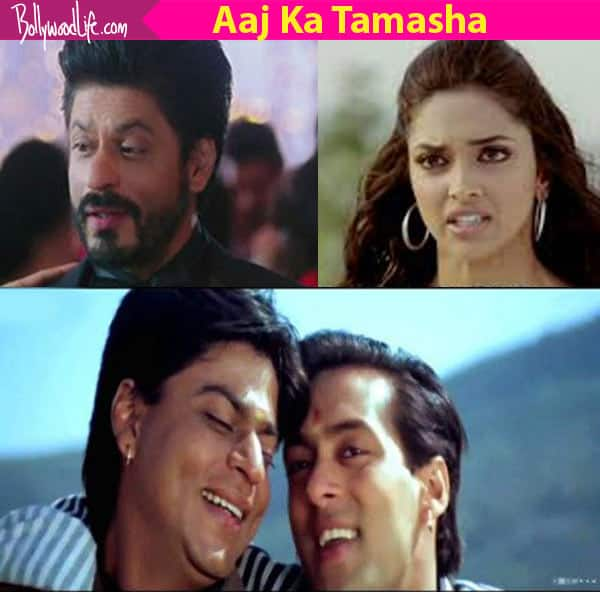 Subtitles often come useful especially when you are watching a foreign movie with a language or accent you don't understand or if you are hearing impaired. But has it ever occurred to you that when you are watching a movie with subtitles and suddenly you feel the text below has nothing to do with the scene that's going on? If yes, then this special feature is for you.
In this feature, we look at those Bollywood scenes that have some very smutty and totally 'adult'-erated subtitles that have no relation to the scene corresponding to it. Here are  twelve screenshots of such scenes; some involving even Shah Rukh Khan, Salman Khan, Deepika Padukone, Amitabh Bachchan, Sanjay Dutt and Anil Kapoor that have been doing rounds on various social networking sites. Thanks to Google, we manage to get our greedy hands on these.
Go through the same and have some fun!
Is this what Don Corleone meant by 'an offer he can't refuse'?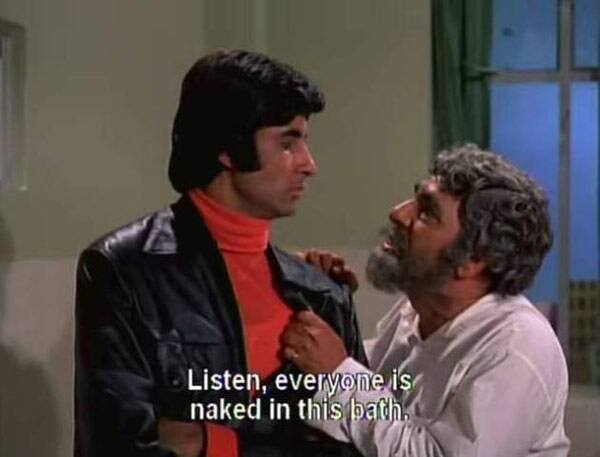 EL James, we made a better Fifty Shades of Grey before you!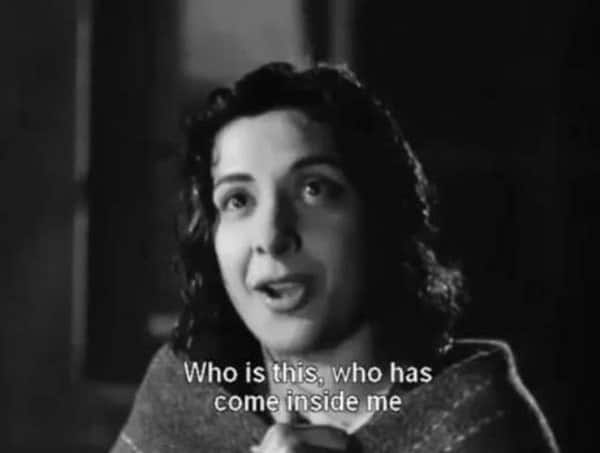 Now we know why Salman Khan is a virgin!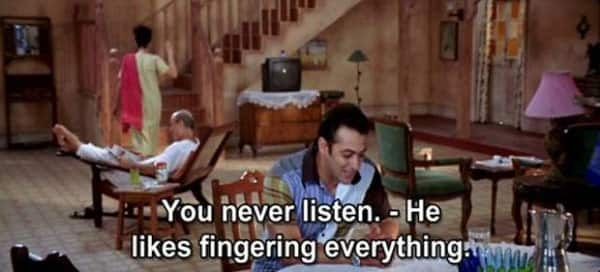 I am not going to the restaurant ever again!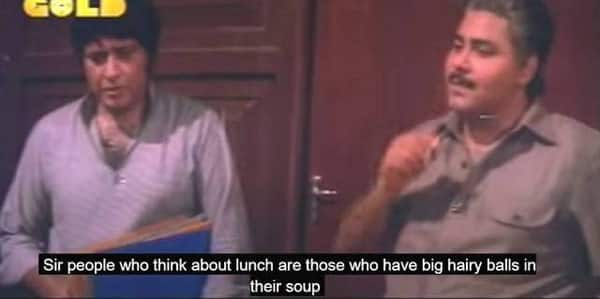 Fevicol ka jod hai…tootega nahi!
Errr…come again?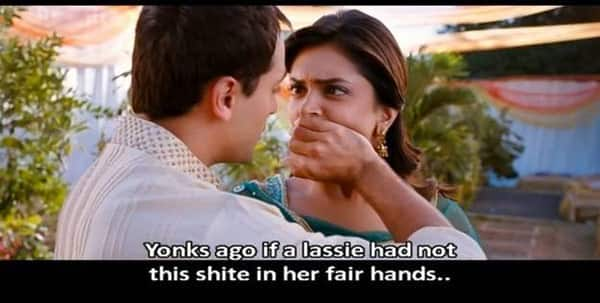 Is that erotic or creepy?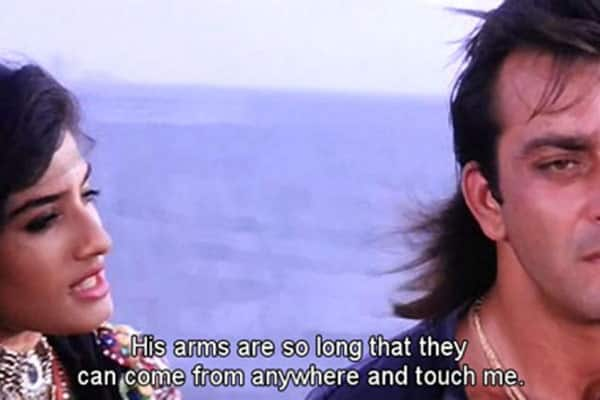 Finally, someone said what's there on my mind… I think…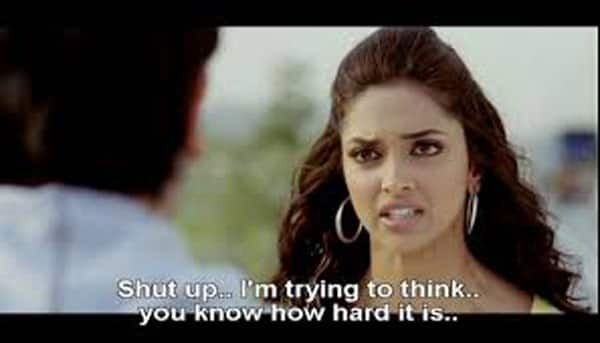 Dear Mr Nihalani, where were you when this travesty happened?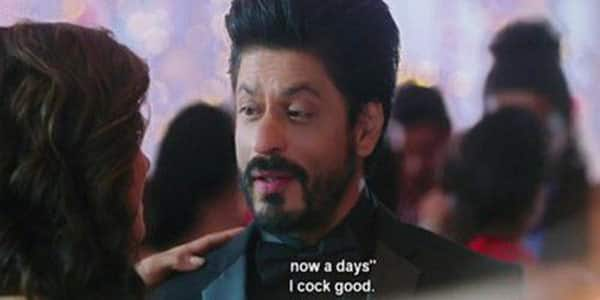 Yes, you need to… from people like Abu Azmi!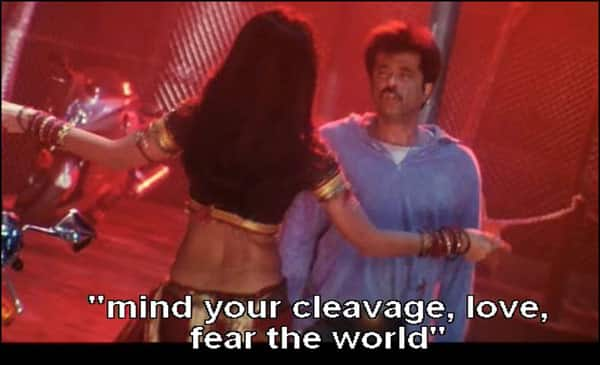 Feminist campaigns are just gonna love this one!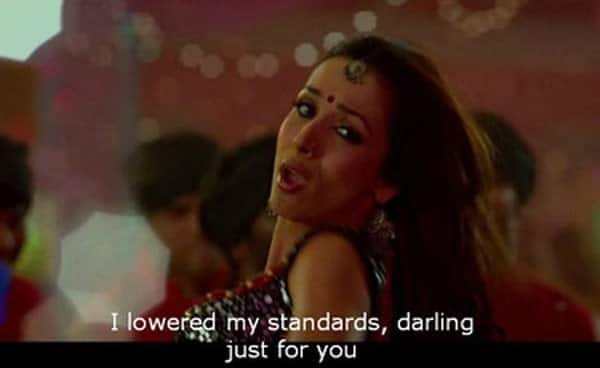 and the best for the last…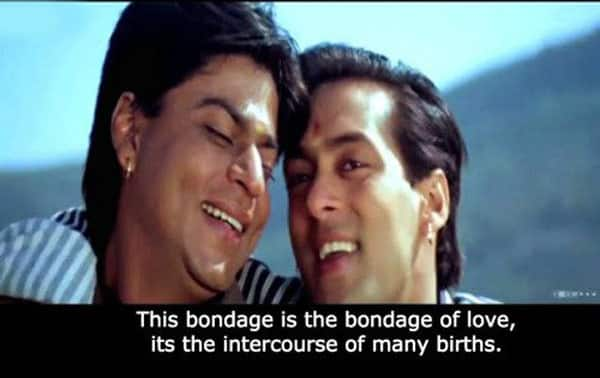 Now who said we are 'sanskari'?