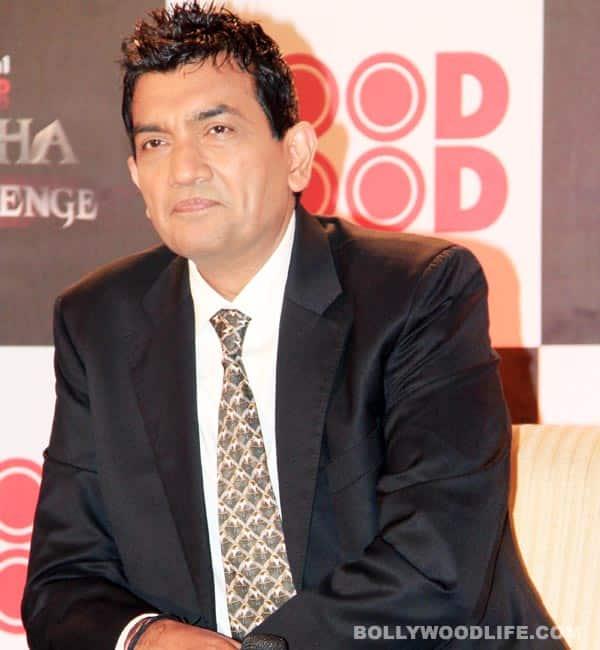 While that's reason enough for us to squeal with delight, the chef wonders what the hoopla is all about…
Sanjeev Kapoor, the culinary master, will soon be seen on the bada parda in not one, but two movies – Super Naani and Lunch Box. And that's a really yummy piece of news, no? "But this is not new," says Kapoor who was seen in Monsoon Wedding and had made appearances in Jhalak Dikhhla Jaa and Astitva: Ek Prem Kahaani on television previously. Of course, apart from his food-centric shows on the small screen.
"I dunno why people are making such a big thing of it. Maybe it's because this is the first time it has been newsworthy," the Master Chef opined. How humble, we say!
So what's Mr Kapoor doing in these two movies? "It is a small but pivotal role which directly affects the character of the protagonist in the film. I play myself in both the films," the chef revealed.
Lunch Box is a movie that's being directed by Ritesh Batra and is being produced by Anurag Kashyap in collaboration with Dar Motion Pictures. The storyline of this movie is set in Mumbai and revolves around the relationship between a housewife and a middle-aged man. The movie stars, apart from Sanjeev Kapoor, Irrfan Khan, Nawazuddin Siddiqui and Nimrit Kaur.
Super Naani on the other hand is a movie that revolves around women empowerment. It stars Sharman Joshi who will coax his onscreen naani Rekha to do something of her own. This movie is being directed by Indra Kumar.
Armed with all this dope, we wish our beloved Khana Khazana chef Sanjeev Kapoor all the best for his big screen ventures. Cheers!