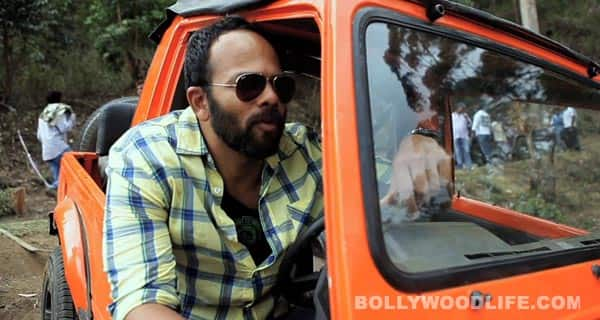 From controlling his starry actors to drawing exactly what he wants from his team, from being the fun guy to the serious task master, Shetty reveals the secret formula behind his successful movies. You can't afford to miss this one!
If that introduction makes you think that Rohit Shetty is intimidating and serious, you definitely need to watch this video. From Deepika Padukone hitting him with a coconut to Shahrukh Khan ordering him to hold a mirror, Shetty shows us all the behind the scenes action of his upcoming venture, Chennai Express, how he is bullied and the funny side of his profession.
The 40-year-old director  has given us blockbuster movies like the Golmaal series and Singham and now even Chennai Express looks incredibly promising. Though Rohit may come across as someone who is not so serious about his craft considering his movies hinge on over the top action and drama, just look at the hard work the team has put in to make it all real.
The video shows us the cool-headed Shetty doing his job with absolutely no-nonsense attitude!