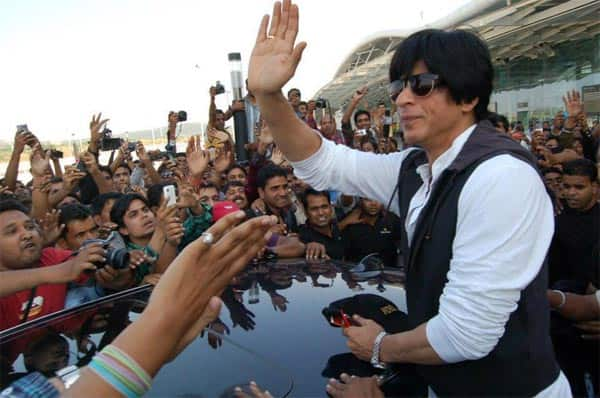 As with each passing year and every new big film, King Khan has left no stone unturned this time too in creating a massive buzz for his romcom across the globe! We give you five major events that helped the superstar make sure his film reached everywhere…
Shahrukh Khan started the promotions of Chennai Express a couple of months ago, but the buzz has been echoing all over India and in countries like the US, UK, Dubai, etc, especially in the last month or so. After releasing a two-minute-long trailer, he went on to show off many more promos and songs, one after the other, in fairly rapid succession. In one-of-a-kind deal, he sold the television satellite rights of the film for a whopping Rs 49 crore. Plus, he has been conducting one press conference after another without stopping.
The B-town Baadshah has also tied up with various brands and launched an interactive Chennai Express game. So SRK the producer seems to have already recovered his money. Now it's up to the distributors to earn profits at the BO. We all know that SRK is a marketing whiz and plans his promotional activities in great detail. We also know that he loves to go overboard whenever his company Red Chillies Entertainment produces a film. Case in point: Ra.One! And Shahrukh, co-star Deepika Padukone and director Rohit Shetty have been giving interviews on every entertainment and news channel here and abroad, in person and via satellite.
"No actor can come close to Shahrukh Khan in terms of marketing, fan following and box office collections – India and overseas," says exhibitor-distributor Akshaye Rathi. And Shahrukh tweeted: "#ChennaiExpress has reached all over. Want to thank u all for welcoming it so. I hope you all feel my love for you too thru the film."
BollywoodLife wishes Shahrukh Khan all the luck for Chennai Express. Good luck and Eid mubarak, King Khan!