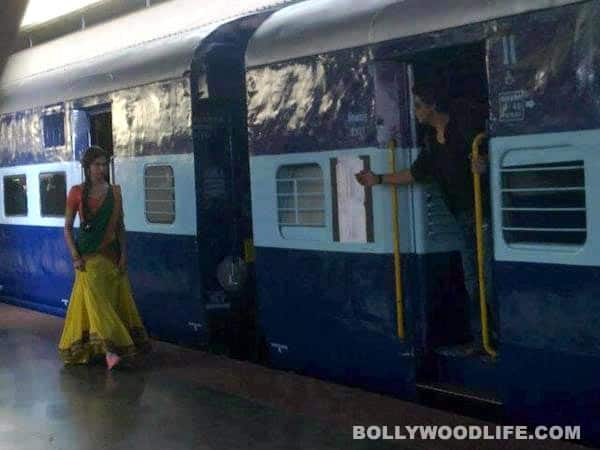 The leggy lass is seen doing the famous scene from Dilwale Dulhania Le Jayenge in her upcoming film Chennai Express. Do you think Dips can evoke the same romantic feeling a la Kajol?
Remember a hasty Kajol running to catch the train, while the charming (and much younger) Shahrukh Khan extends his helping hand to get the chirpy gal on board in Aditya Chopra's 1995 blockbuster Dilwale Dulhania Le Jayenge? Well, you are going to revisit the magical scene from DDLJ in Rohit Shetty's next, Chennai Express. Only this time around, it's Deepika and not Kajol who will be seen chasing the train. Interestingly, Shahrukh will again make sure that his new Simran..errr..lady love doesn't miss the train. Will the two recreate the magic of the legendary scene, and pull off the act the way SRK's Raj Malhotra and Kajol's Simran Singh did many years ago? We are not quite sure about that!
A little birdie who keeps a watch on the recent happenings of B-town chirped to us that Rohit Shetty has started the shooting of Chennai Express, starring Dips and SRK in the lead role, and the film is slated to release in 2013.