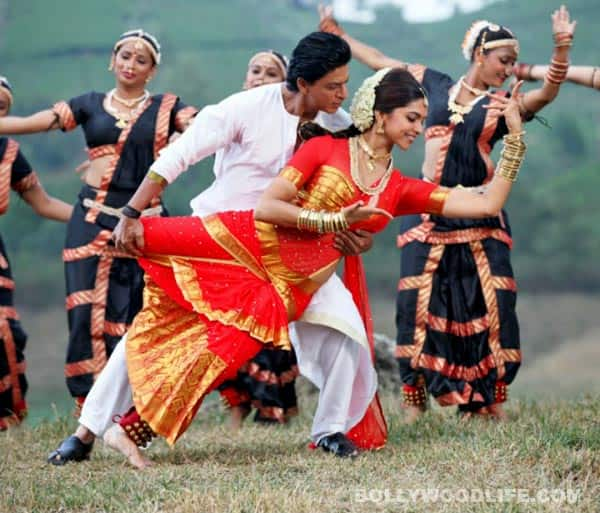 Music: Vishal-Shekhar
Lyrics: Amitabh Bhattacharya
Tamil lyrics: Charulatha Mani and Madhumitha Mani
Singer: SP Balasubrahmanyam, Chinmayi Sripaada, Gopi Sunder, Vishal Dadlani, Brodha, Natalie D'Luccio, Smokey, Hamsika Iyer, Sunidhi Chauhan, Neeti Mohan, Arijit Singh
Rohit Shetty's Chennai Express – pitched as an out and out entertainer – has music composed by Vishal Dadlani and Shekhar Ravjiani. And the introduction to the album comes in the form of One Two Three Four, which is more noise than melody. It's a number that can grow on some listeners and can drive others up the proverbial wall. I belong to the latter category. There is too much happening in terms of instruments and beats in this number and Amitabh Bhattacharya's quirky, raunchy lyrics. Plus, Hamsika Iyer and Vishal Dadlani's efforts to infuse more energy into the song succeed and this track ends up going over the top.
Fluttering through the cool breeze comes the next song, Titli. The track starts with Tamil lyrics and refreshes you with its young voices – Gopi Sunder and Chinamayi Sripad. Chinmayi's rendition of the word 'dur' in fact makes you feel like a butterfly. It's great respite after a false start.
The Chennai Express title song is fun mainly because we hear SP Balasubrahmanyam's voice after ages. It's quite ironic that the singer, who was famous in Bollywood for lending his vocals to Salman Khan through most of the '90s, makes his comeback after so many years as the voice of SRK. His Tamil accented singing of lyrics like 'I say throw your hands up, And touch the sky ay ay, Everybody, move your body, There is no party like a party in Chennai' is the highlight of this number.
The song Tera rastaa main chhodoon na is a decent composition. But the tempo of the beats doesn't really sync with Amitabh Bhattacharya's singing, which is much slower. It's a good attempt at trying something different, but if the tempo was lowered one notch it would have made for better listening.
Kashmir main Kanyakumari tu has an old fashioned tune. Arijit Singh and Sunidhi Chauhan render this cute and listen-to-able song.
Ready steady po is an electronic dance number. The rap portions are groovy and the combination of Vishal Dadlani, Smokey, Brodha and Natalie Luccio's voices creates a cool effect. This is definitely the best dance number on the playlist in terms of its sound and arrangement.
There is also a dubstep version of Titli, which creates a lovely and ominous effect with all the electronic sounds and digital sound samples. Then there's the Chennai Express mashup. This one's strictly okay.
The Chennai Express soundtrack seems to have been churned out at full speed. There are some decent compositions, but they are half-baked. This is not Vishal-Shekhar's best work. Overall, the X-factor is missing. They may just have missed this train….
Rating:
out of 5
Reviewed by Suparna Thombare
* Poor
** Average
*** Good
**** Very good
***** Excellent