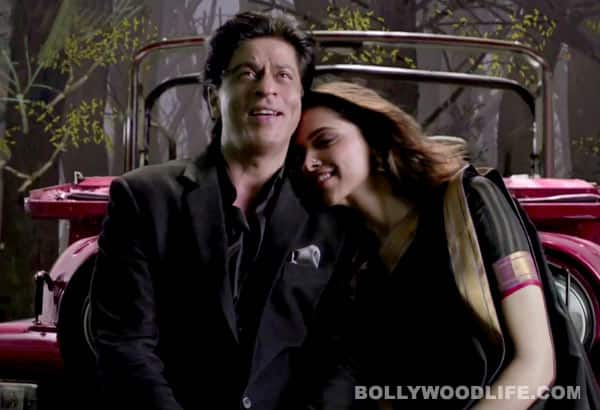 Sweet and romantic – just the way we like it – this new song from Chennai Express warms the cockles of the heart
Tera rastaa mein chhodoon na from Chennai Express is a soft number sung by Anusha Mani and Amitabh Bhattacharya. If romance is your thing, this track is sure to transport you to the land of love and passion. Deepika looks breathtakingly gorgeous in a black saree with a striking gold border and Shahrukh Khan complements his lady love in an irreproachable black suit. As autumn leaves flutter around in the background, SRK and Padukone do the love dance and make promises of sticking to each other for life. Filmi, but aesthetically shot – we like.
Amitabh's calming baritone and Anusha's emotion soaked alto give the perfect finishing touch to this ditty. And to see King Khan romancing  like this is a boon – we couldn't ask for more!