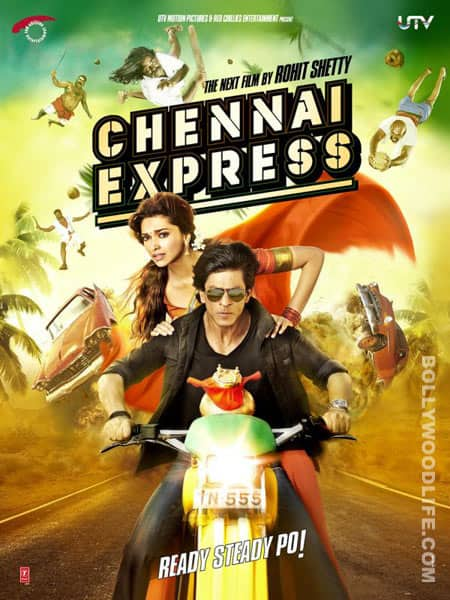 With the release of Thalaivaa stalled at the last minute, southern screens will see the release of Attarintiki Daaredhi and Chennai Express
Shahrukh Khan and Pawan Kalyan are in for a battle at the box office down South! Are you wondering how SRK becomes part of the South film industry? Well, his latest movie has a heavy dose of Tamil, which will surely get him a lot of attention in southern circles, especially since the release of BO rival Thalaivaa now remains uncertain. This is the second time this year that a film's release has been put off at the last minute. Earlier, Kamal Haasan's Vishwaroopam was delayed following protests from Muslim groups.
While the SRK starrer is an out-and-out masala movie, Pawan Kalyan's offering is a family drama. The two superstars will have to compete not just in India, but overseas as well. Of the two films, Chennai Express will have a wide overseas release in ten languages and will also be released in unconventional markets like Morocco, Israel and Germany. Attarintiki Daaredhi will target only the US, the UK and Australia. Though Thalaivaa's India release has issues, the film will be released in the overseas market in the US, the UK and Australia.
When it comes to the numbers game (number of screens, that is), Attarintiki Daaredhi is expected to release in more than 1,000 screens worldwide. Chennai Express will beat the Kalyan starrer, at least in terms of the number of screens, as the film will release in over 3,500 screens in India and 700 abroad. Though Chennai Express has bagged maximum screens in most countries, the fact that Kalyan has a great market in the US and his films usually have good openings there can't be denied.
This isn't the first time that more than one big film has been released on the same day. In 2011 too there was a similar clash. Back then, Shahrukh Khan's Ra. One and Vijay's Velayudham were both released on October 26. Though Ra. One bombed at the box office, Velayudham did great business and was declared a hit.
For now, all we can do is play the waiting game. We are watching to see which movie wins this battle of the BO!