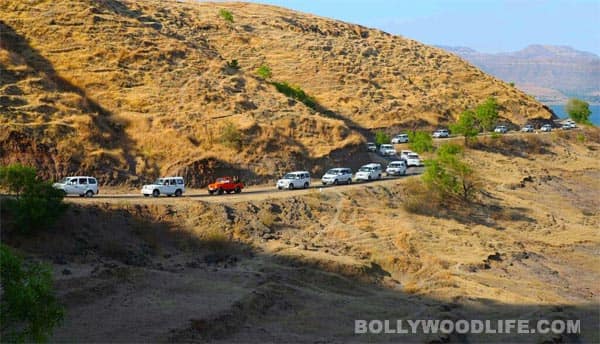 In his forthcoming movie starring Shahrukh Khan and Deepika Padukone, the action specialist Shetty will showcase his true might!
Gravity defying stunts, cars blowing up into a cloud of smoke and mind-blowing action – Rohit Shetty knows the exact potion required to make his movies commercially successful. Those who have seen Shetty's Golmaal and Singham will vouch for the man's penchant for action scenes. So how could the director restrain himself for a film starring the country's two dazzling superstars – Shahrukh Khan and Deepika Padukone?
We heard Rohit has planned a special sequence, and standing testimony to that is the picture we discovered straight from the place where all the drama is unfolding. We were amazed to see a fleet of 20 cars getting ready to make it a wah kya scene hain. So will Rohit blow up those 20 cars for this high-octane sequence in Chennai Express? That might create quite a dhamaka!