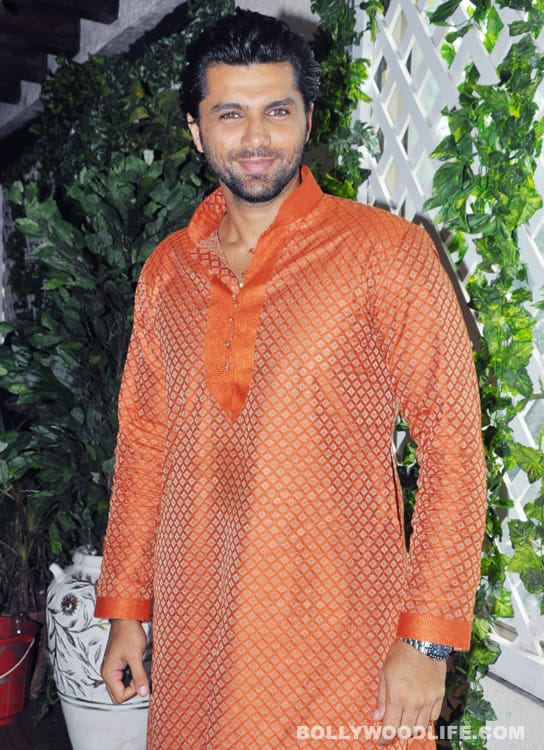 The actor reveals the reasoning behind his cameos in Bodyguard and Shootout At Wadala, and why television hardly excites him any more
Television actors are usually a driven lot. After all, they have to shoot for long hours, worry about ratings and their roles being chopped every day. Television is a fickle business. But once you speak to Chetan Hansraj, you forget all these preconceptions. He is laidback, chilled out and much more at ease about where his career is headed than others who are currently playing lead roles. Chetan first made his mark as the evil Sasha in Kahaani Ghar Ghar Kii. "I love playing the negative character. You can go crazy. Good guys are restricted by norms, whereas bad guys have no values. It's fun to play such characters and portray someone you are not in real life," he says. No wonder then that in the last few years, he has taken this image with him to the big screen. He was spotted in Don, was Aditya Pancholi's henchman in Bodyguard and will soon be seen in Shootout At Wadala.
"I have a cameo in Shootout. I play this guy called Potiya who has negative shades. I have a crazy introduction, but I can't reveal much about that. It's probably the wildest thing I've ever done," he smiles. "We rehearsed for two-three days and worked out the actual action that we were going to do. It's better than learning martial arts or karate just for one action sequence."
Chetan recently entered Colors' Veer Shivaji for a short stint. He played Inaayat Khan, a Mughal official who delighted in killing people by blowing them up with his pet cannon. When we asked him if entering a show midway was tough, we expected an answer along the lines of 'I watched a few episodes to get a feel of the show', which is what all actors say. But Chetan surprised us yet again. "I never watch television," he reveals. "I didn't watch even the previous episodes of Veer Shivaji. I wanted to be surprised. When a negative character enters a show, he doesn't know the other characters anyway. So it works for me even if I haven't watched the show."
Despite Veer Shivaji, Chetan is in no hurry to reclaim his position as the top baddie on television. "If any interesting show comes up, I won't say no, but I would love to do more films, alternative films like Shaitan." In fact, he is in the process of directing a short film. "It's an alternate kind of film about three people going through mid-life crises and how they deal with it. I am filming it on my iPhone. It will be a 20-minute film. I hope to screen it at film festivals," he explains.
Several TV actors want to get into films, but very few are interested in alternate cinema. It seems strange that Chetan, who became famous thanks to a few saas-bahu dramas, is now deliberately looking at other media. You wonder why and then you realise he's just being practical. While he insists that "reality shows are super fun, you get more money in one chunk", he also states, "Television hasn't changed. It's the same old shows in a new package. Only Bade Acche Lagte Hain is different." He then goes on to talk about something that other actors prefer not to mention. "This is a line in which there is no surety where your next job will come from and when. However good you are, six months after your show ends you'll be forgotten. It is important not to be carried away. People watch movies again and again, but nobody watches serials. New stars come and go. It's important to take it easy. Not to think 'Star ban gaya, life ban gayi' (I am a star, I am set for life). I don't worry."
That's really good advice. We suggest the youngsters in today's TV shows think about it!