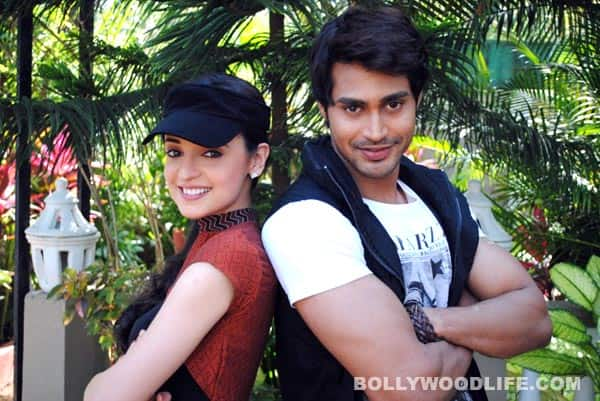 The lovey-dovey couple is desperately trying to seek their parents' permission to tie the knot, but Manav's mother Umaben has not accepted Chhanchhan yet. So what will the two do now?
In a recent episode of Sony TV's Chhanchhan, we saw that Manav (Farhan Khan) finds out about his mother's manipulations to get him married. He figures out that Umaben lied to him about her being ill, just to convince him to marry a girl of her choice.
Manav and Chhanchhan (Sanaya Irani) are in love with each other and wish to get married, but not without the blessings of their elders. While Chhanchhan's family has accepted and welcomed Manav, the scene is totally the opposite in his house. Umaben (Supriya Pathak) cannot stand Chhanchhan and is ready to resort to any underhanded way to convince Manav that she is not the girl for him. However, all her efforts are going to be in vain, no?
Now that Manav has seen what his mother is capable of, wethinks he will choose to elope with Chhanchhan. But since the show is all about winning hearts with love, Chhanchhan will find a way to dissuade him. All said and done, no matter what Umaben tries, Chhanchhan and Manav will get married, we all know. However, it remains to be seen what the Gujarati lady's next move will be.
The show has been moving at a rather slow pace and we are eagerly waiting to see Umaben and Chhanchhan begin the battle of wits on the daily soap – don't keep us waiting, you folks who write the story!