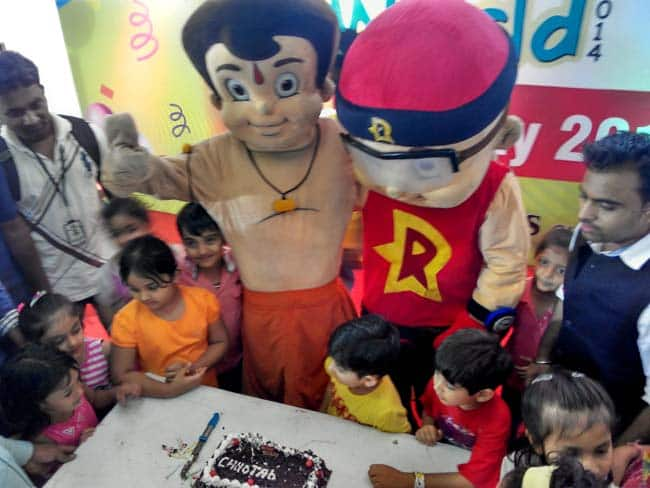 The announcement was made at Chhota Bheem's birthday party on April 30.
Green Gold Animation's third motion picture Mighty Raju Rio Calling is all set to release in the month of May during the summer holidays. Mighty Raju is Chhota Bheem's best friend who also possesses superpowers and the will to do good for everyone.
Mighty Raju Rio Calling is about Raju, the four year old kid who travels to Rio, Brazil as his father Swamy has been given a special assignment by the Government of India. Raju is very skeptical about the new place and feels that he will miss all his friends. However, Mighty Raju starts liking Rio and joins a school but gets bullied by Daniel at school. The super kid begins to experience strange phenomena and keeps losing his powers for short durations of time.
Meanwhile, his dad is trying to solve the mystery of bank robberies in Rio by the means of computers. Mighty Raju learns to play football in this film and takes his school team to the finals of an inter-school tournament. In this film all his wits and powers are put to the test in a pulse-racing face-off against nasty soccer rivals, gun-toting Mafia dons and deadly Capoeira fighters, all set out to strike him down. Will Mighty Raju emerge victorious? You'll have to watch the film to find that out.