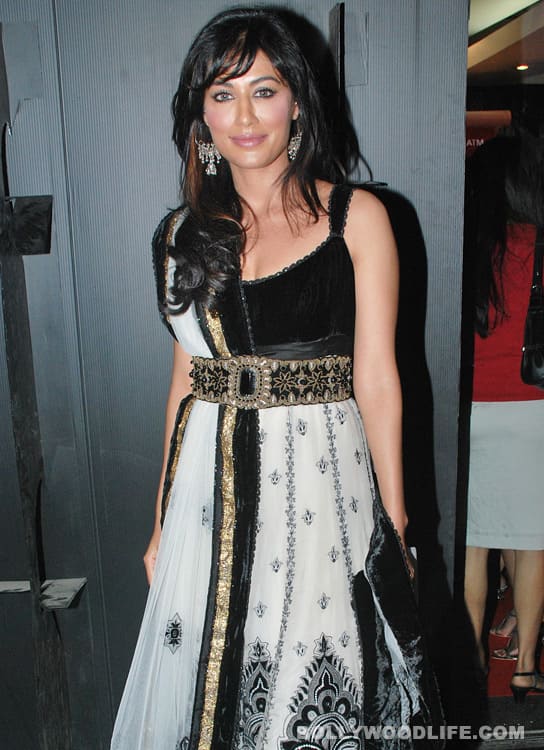 First she opted for a glamorous role in Desi Boyz and then she gave a nod to an item number. Super hot Chitrangda Singh, otherwise known for serious roles, surprised all last year and says the response has been encouraging
"I really hope 2012 turns out to be a year full of surprises for me. I am really happy with the kind of response I received for my work in Desi Boyz. It was really encouraging and I am looking forward to more good work this year," Chitrangda said. The dusky beauty, who will be seen on an upcoming episode of UTV Stars' Superstar Santa, made her Bollywood debut in 2003 with Hazaaron Khwaishein Aisi, and was subsequently seen in films like Sorry Bhai!, Basra and Yeh Saali Zindagi.Desi Boyz, which also featured Akshay Kumar, John Abraham and Deepika Padukone, was a radically different project for her. Nevertheless, she loved it, and the audience loved her in it too. No wonder she feels her fans will appreciate her item song in Shirish Kunder's 3D project Joker. "The item song was hard, we rehearsed for it a lot and it has turned out to be fabulous. It is not into-the-face, the music is very catchy and the choreography by Farah (Khan) is very sensuous. It was great fun doing it," said the 35-year-old.
In 2012, she is looking forward to I, Me Aur Main with John, and Sudhir Mishra's film with Arjun Rampal. "I, Me Aur Main is going to be a great film. John is fantastic in it. It is an emotional, yet comedy film about a man, his relationships, his busy life in a metro city…it's basically about men. The film was a lot of fun and drama," she said. "Sudhir's film is about sexual harassment, it is about a woman's ambition in the workplace and how that is curbed…so it's an interesting script, and I am extremely excited about it," she further added. In the meantime, she has had to turn down an offer to work with Kamal Haasan, who had contacted her for a role in his Hindi-Tamil bi-lingual Vishwaroopam. But she had to refuse as the dates clashed with Mishra's film. "I had to refuse the offer. I would love to work with Kamal Haasan, he is a legend to work with," said the actor. On the small screen, Chitrangda says she loved playing Santa for a bit, on the show Superstar Santa, where celebrities play peacemakers between two common people. "Santa is too big a role to play. But it's always nice when as celebrities, we can do something for common people," she said.