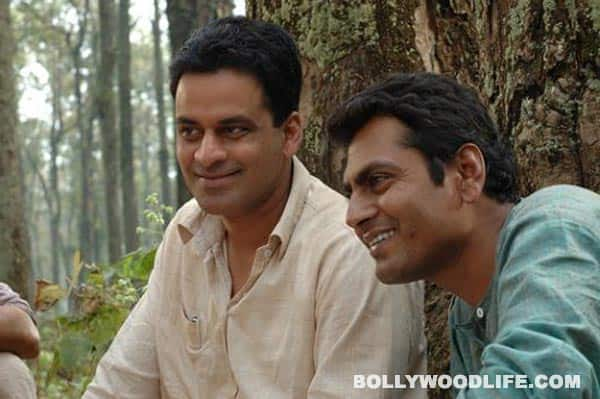 Director Bedabrata Pain makes a stellar debut with his film about martyrs who died fighting for the nation's freedom
Manoj Bajpayee and Nawazuddin Siddiqui are the only two known faces in Bedabrata Pain's directorial debut, Chittagong. The strength of this epic historical is its pitch perfect casting. Starting from the young Delzad Hiwale who plays the little Jhunku, to Barry John as District Magistrate Wilkinson and the entire group of assorted actors, you effortlessly connect with every single one. It is fascinating to see how the director chooses a forgotten chapter of history and weaves a stunning and compelling story around it.
Chittagong is about a little known incident in 1930s British occupied India, where a handful of untrained teenage boys and girls led by school teacher Suriya Sen (Manoj Bajpayee) takes on the British military. Though it is primarily about Jhunku's incredible journey from a gawky teenager to a freedom fighter, the film brings to life an era long gone. Kudos to Bedabrata for painstakingly re-creating the life and times of those martyrs in Chittagong.
The opening scene of the film sets the tone and pace for the rest of it… and it is indeed a thriller-like experience. What stands out is that the rebels aren't shown as underdogs for whom you feel pity. On the contrary, you see the freedom fighters giving the British oppressors a taste of their own bitter medicine, and that too with their sense of humour in place. It is hugely engrossing and inspiring to see the rebels make the most of the few resources they have.
The best part of Chittagong is its brisk pace and the infectious energy of its actors. Bajpayee and Siddiqui are in top form, and it is a sheer delight to watch them sink their teeth into the wonderfully written, meaty parts. Other standout performances come from the little Jhunku (Delzad), Raj Kumar, Vega Tamotia (who plays Nawaz's love interest), Dibyendu Bhattacharya and Barry John.
Special mention must be made of the director of photography Eric Zimmerman, sound designer Resul Pookutty and editor Aldo Velasco. Though Chittagong is an indie film, you never realise that it has been made with a low budget. The attention to detail in production design by the late Sameer Chanda is as good as it gets. We heard that Chittagong was re-edited for a commercial theatrical release and the makers have got it spot on. Had they shown the version that did the rounds at prestigious international film fests, it might not have worked for those who prefer a definitive ending.
All said, Chittagong is an epic history lesson that must be savoured, if only to travel back in time and salute the martyrs who fought for the independence of our country.
Rating: 3.5/5
* Poor – Avoid!
** Average – Give it a shot if you are desperate!
*** Good – One time watch!
**** Very good – Must watch!
***** Excellent – Don't miss!
ALSO READ: CHITTAGONG song teaser Bolo na: Shankar-Ehsaan-Loy are back!