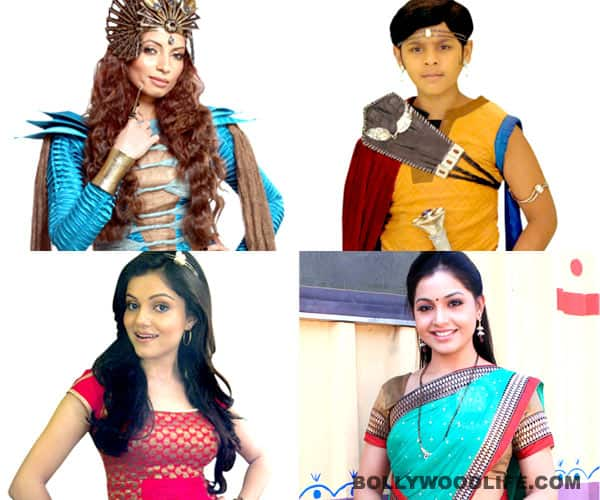 'Tis the season to be jolly, merry and go fa la la la la; and our TV celebrities are doing just that
We know Santa doesn't exist – Ssshhhhh! Don't say that aloud. But we become each other's Santa to make sure that everyone is smiling. Shubhangi Atre Poori plays Santa to her li'l one and Baalveer aka Dev Joshi writes his wishes and leaves it under the pillow for Santa to find. Everyone has a plan to keep the Christmas spirit alive. We share with you what your favourite stars are doing this Christmas.
Rubina Dilaik aka Jeannie of Jeannie & Juju
"I've never celebrated Christmas but given a choice I would just elope and pamper myself. I don't have a Santa, so I will become my Santa and gift myself all the goodies."
Shubhangi Atre Poori aka Koel of Chidiya Ghar
"Every year on Christmas I bake a cake for my daughter; this year also I will bake unfailingly, even though I will be shooting for Chidiya Ghar this year. I play Santa to my daughter and my husband plays Santa to me. I am very vocal about my wishes; I announce my wishes aloud so that I don't miss the gifts from my Santa due to any communication gap."
Dev Joshi aka Balveer of Baalveer
"I write a letter to Santa and keep it under my pillow along with a pair of stockings and I get all that I wish for. I know my parents are my Santa but still I like to pretend as if I don't know who keeps the gifts for me. My favorite Christmas present till date is the life size Teddy Bear that I got last year. Baalveer's directors birthday also falls on 25th of December so we party on the sets."
Shama Sikander aka Bhayankar Pari of Baalveer
"I didn't celebrate Christmas in a very fancy way in my childhood the way people celebrate it now. I'm the Santa to my nieces and nephews and I want to make Christmas grand for them and make them experience what we did not when we were children. I'll get a Christmas tree at my place, decorate it and get everyone gifts. I don't have any Santa but I'm a blessed soul. I have more than I had ever wished for and the people around me are my angels who make me feel special always.