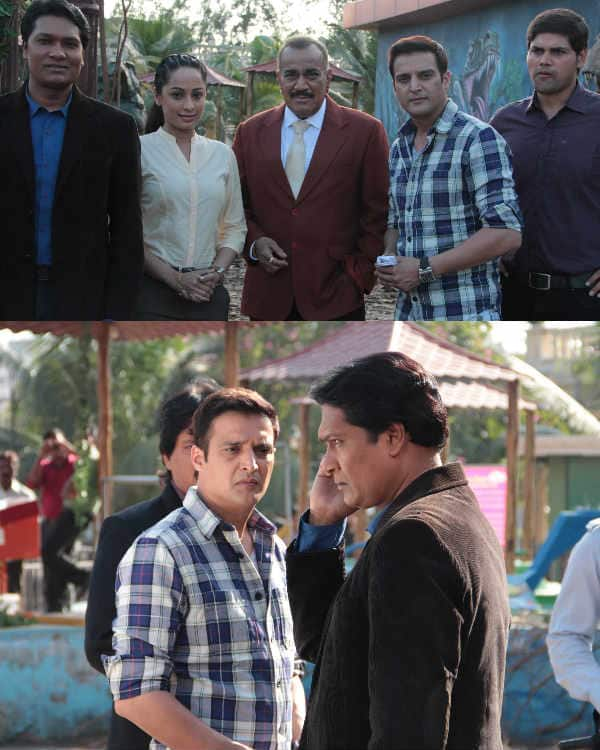 The makers of Darr @ The Mall are going all out to promote their movie
Jimmy Shergill has joined hands with the CID officials to solve a crime and simultaneously promote his movie Darr @ The Mall. However the case he is assisting them with doesn't happen in a mall.
Talking about his experience on working with the most loved television cops, Jimmy said, "It was a great experience to shoot a special episode with the CID team. I think there is no bigger platform than CID to promote a movie. It's going to be a very interesting episode webbed with thriller and entertainment."
The episode which will be aired on Friday (February 21) is being showcased at an amusement park. Sudden gunshots in a horror themed maze, separates Jimmy and the few kids he is with. In his attempt to find the kids, he accidentally bumps into a dead body that has been mummified.
Initially he assumes its part of the horror maze, but later realises that it's not a fake body. The CID team arrives on the scene to solve the mystery of the mummified body and to find the lost kids in the maze. In the entire case, what shocks them the most is that the mummified person was alive ten days ago and the process to completely mummify a body takes at least 70 days.
Jimmy, ACP Pradyuman, Abhijeet and Freddy together try to find the answers to the mysterious case. But will they manage to do it in time, remains to be seen.
ALSO READ