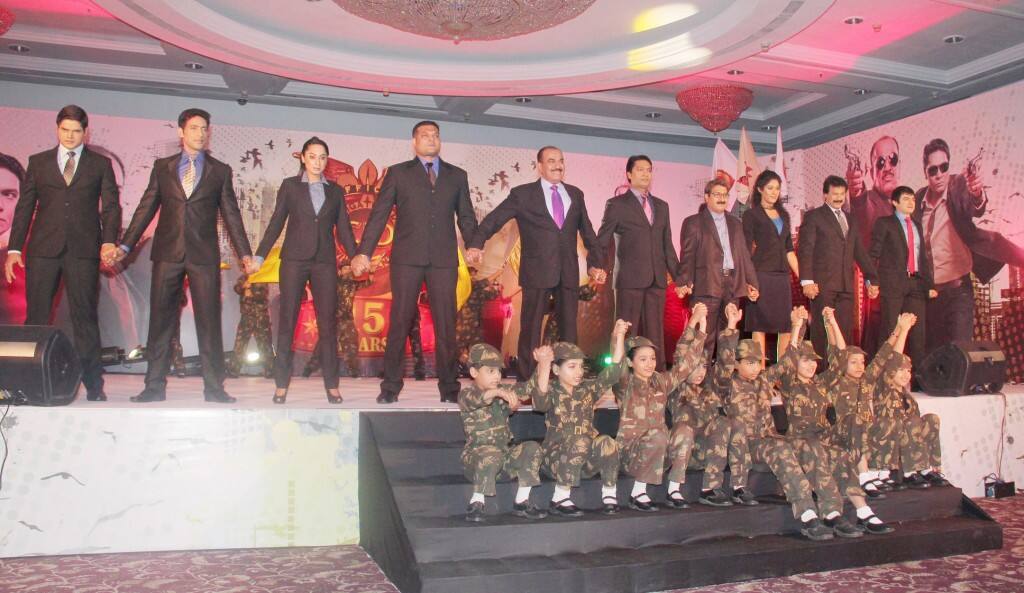 Perhaps the only team of actors in Hindi television to have worked together continuously for 14 years, Shivaji Satam, Aditya Srivastav, Dayanand Shetty, Narendra Gupta and Dinesh Phadnis say they share a good rapport offscreen as well
It takes a lot of commitment and dedication to your work to be able to overlook differences and work together for fourteen years. As Dayanand Shetty – better known as Daya – stated, even marriages don't last that long nowadays. Yet, that's what the team of CID has managed to do. As the show enters its fifteenth year, the starcast had a lot to say about their offscreen bonding. The surprising part of it all was that though we talked to all of them individually they had the same thing to say: We are family.
Shivaji Satam aka ACP Pradyuman: We know each other so well for so long that we know what you see on screen is how we are. We don't put on any airs like celebrities are expected to do. We are like any other middle class family and believe in the same things.
Aditya Srivastav aka Abhijeet: There are hardly any fights. We are family
Dayanand Shetty aka Daya: The camera can see exactly what you are feeling. If you are nervous, it will show. The bonding you see is there offscreen too. What you see is exactly what is there. All of us leave our problems behind at home and recreate ourselves here. We are family.
Dinesh Phadnis aka Fredericks: If we had fights, could we have worked together for 15 years? Shivaji, Aditya, Daya and I, we feel that we are brothers from a different birth. None of us think that we are bigger and better than the other. We don't have any ego problem.
Narendra Gupta aka Dr Salunkhe: We do have fights and differences of opinion, but that is the case with any family. We are just like a family.
ALSO READ: ACP Pradyuman's gems: Daya, darwaza tod do!