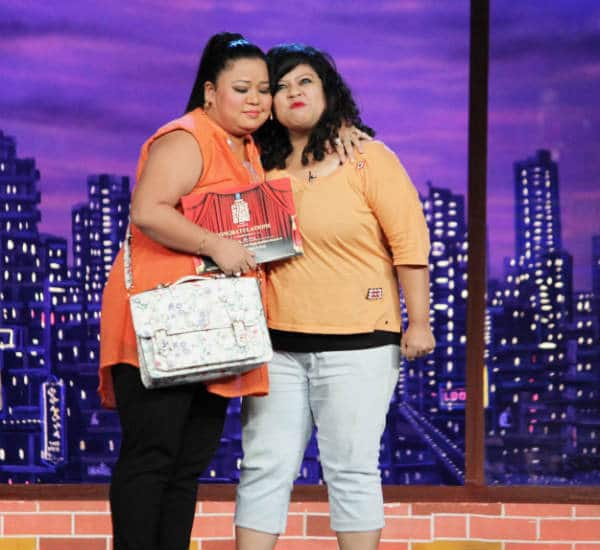 The comedian made a surprise visit on the reality show auditions and stunned a contestant, who looked a lot like her
Delhi's Ruchika Rawat had no idea that her Cinestar Ki Khoj audition would turn out to be so entertaining. While the contestant was performing, the judges decided to surprise her by bringing in Bharti Singh to distract her.
The original idea was to check Ruchika's presence of mind. Bharti apparently ended up having a lot of fun with Ruchika. The contestant seemed to take everything in good stride. Ruchika and Bharti did an impromptu act leaving the judges in splits. Talking about her journey, Ruchika said, "The only people who I cannot tolerate are people who crack bad jokes. I am a complete Bollywood buff and I am glad that I finally had the chance to present myself on national television."
Cracking PJs all evening, Ayushmann Khurrana, who was a special guest on the show, was glad to finally have someone laughing at all his silly jokes. The Vicky Donor actor had a blast on the show watching Bharti and Ruchika's comic act. He even joined the duo and began cracking jokes of his own, only to have judges Sonali Bendre and director Victor pull him back to the judges' panel.
While everyone had a lot of fun, only time will tell whether Ruchika will turn out to be as successful as Ayushmann – who was once a Cinestars Ki Khoj aspirant himself!