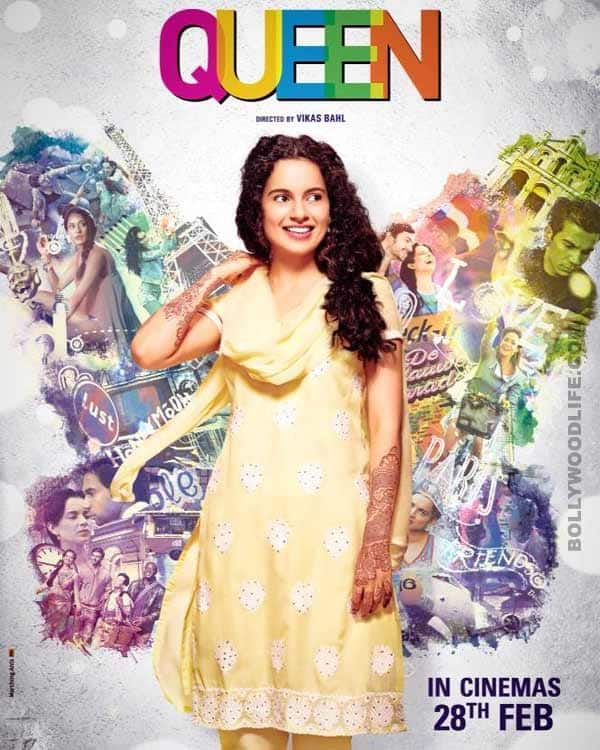 Here's some goss about the curly-haired babe's upcoming film that releases this week
Kangana Ranaut has been making some stunning, some drab appearances for the promotions of her film, Queen. Going by the trailer and the songs, we're excited for the film and we're sure so are you. So of course, we don't want to spoil the surprise for you. So here's some goss about the climax of the film, but not the actual climax, so that your excitement continues till the film's release.
Kangana will be seen playing the role of a lady who travels to Amsterdam by herself for her honeymoon. Reportedly, the makers were looking for a location to shoot the climax of Queen, when they heard of a rock show happening in the city at a popular indoor show venue. That's when director Vikas Bahl decided to recreate a live concert at the venue. He told a popular daily, "We decided to go all out and organise a rock show with the band Green Lizard. We went out into the streets and invited locals from across the city… The turnout was unprecedented. We decided to host a real concert as it would have been impossible to recreate its energy and vibe on a normal set."
Queen is set to hit the theatres this Friday. Keep watching this space to for our verdict on the film!