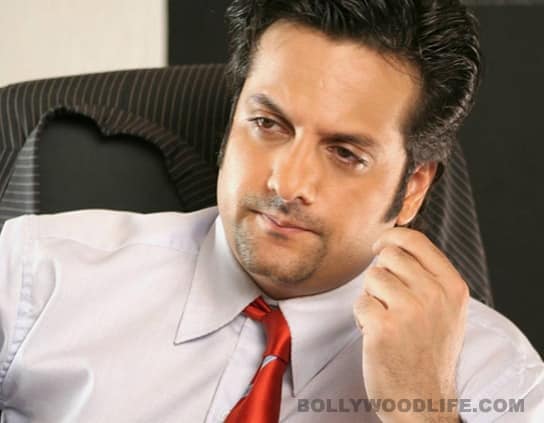 But the actor knows the fight is not over yet, as the trial is yet to begin
Bollywood actor Fardeen Khan and his family are deeply gratified by the court's decision to try him for only attempting to buy cocaine, dropping the graver charge of possessing over two grams of the drug that carried a maximum punishment of 10 years in jail. Sounding cautiously jubilant, Fardeen said: "I had the utmost confidence in our legal system and the verdict of the honourable court proves my faith right. My family and I have been through a lot in recent times. This reprieve in my case comes after 10 years of tension."
The court verdict Tuesday came as a welcome relief. The offence with which he has been charged now carries a maximum punishment of six months' imprisonment or a fine up to Rs 10,000 or both. "I have been charged only with attempting to buy cocaine. Charges pertaining to possession of cocaine have been dropped," the actor said. "It's a baby step…all right, a giant step in my court battle. But I am aware the fight is far from over. But the fact that I will now be tried for possessing only 1 gram of the drug goes a long way in giving me hope," Fardeen says. Possessing only one gram of cocaine will only invite punishment equivalent to that of attempting to buy it. Fardeen admits it has been a trying time for him. "My wife was with me in my fight. And if today I've received such a major respite from our honourable court, then she is as happy as I am. But we both know the fight is not over yet," he added.
However, Fardeen is not so happy with some of the misinformation in the media about his case. "Some sections of the media have written that the verdict on my case will be out on November 2. That's incorrect. The trial is yet to begin. It took 10 years for the charges to be framed. I am hoping for a quick trial and verdict," Fardeen says.
The past years have been a time of great stress for Fardeen, what with the cocaine controversy and his father Feroz Khan's death. His career suffered and movement in his father's illustrious production house F.K. International has come to a standstill. Admits the actor: "I needed to set our house in order. I had many responsibilities to fulfill as a son and a spouse. But now I think I am finally getting everything sorted out. You will hear a couple of film announcements soon – a remake of my dad's best-known film Qurbani being one of them." The new Qurbani is expected to feature Fardeen in his father's role and Sanjay Dutt in the part played by Amjad Khan.