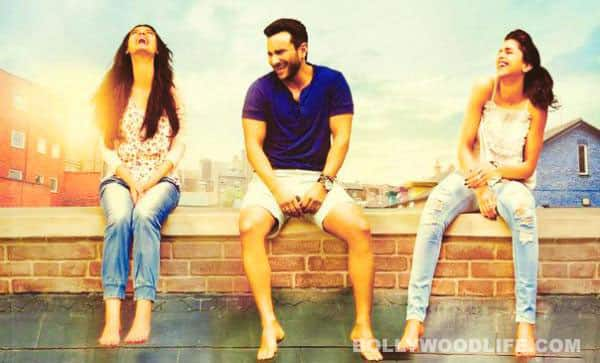 Click for reviews, videos, stills, news, gossip, features and interviews related to the Saif Ali Khan, Deepika Padukone and Diana Penty film
Romantic comedy Cocktail releases on July 13. Directed by Homi Adajania and produced by Saif Ali Khan and Dinesh Vijan, the film stars Saif Ali Khan, Deepika Padukone, Diana Penty, Homi Adajania, Dimple Kapadia, Boman Irani and Randeep Hooda, among others. Read on to know all you need to know about the movie.
SYNOPSIS
Gautam (Saif Ali Khan) is an incorrigible flirt who runs after every girl. Meera (Diana Penty) is a pretty girl with desi values and attire, who comes to London from Delhi for a fresh start. Veronica (Deepika Padukone) is the spoilt bombshell who loves partying and drinking. Though different from each other, these three are perfect friends staying under one roof until friendship becomes confusing, and love becomes complicated.
REVIEWS
COCKTAIL Movie Review: Tale of two city girls
COCKTAIL music review: Hip and happening!
VIDEOS
Saif Ali Khan & Deepika Padukone don't like Cocktail's 'Daaru desi' song!
'COCKTAIL' new song: Second hand jawaani
PICTURES
Deepika Padukone unveils Melange's lifestyle ethinic look from 'Cocktail'
Deepika Padukone promotes 'Cocktail' on the sets of 'Extra Innings'
NEWS, GOSSIP, INTERVIEWS & FEATURES
COCKTAIL box office report: It's a hit!
Deepika Padukone wants to romance only Saif Ali Khan
Why won't Diana Penty wear a bikini?
Deepika Padukone is the most fashionable in 'Cocktail': Anaita Shroff Adajania
Salman Khan vs Shahrukh Khan – the next chapter, and Deepika Padukone in 'Cocktail'