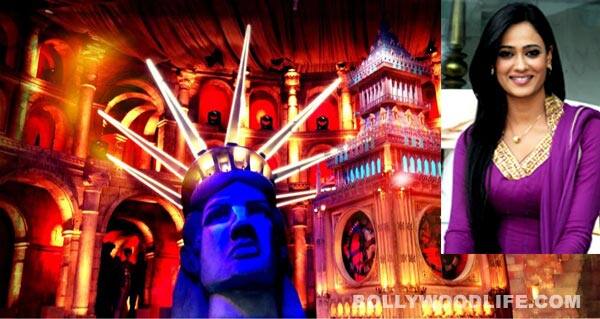 With the brand new year, began the squeaky shiny season of this celebrity stand-up comedy show. But what lies in store now? Find out!
Comedy Circus, as we all know doesn't make much noise when it comes to announcing a new season. Right? And so, even this time around, its brand new season, titled Comedy Circus Ke Ajoobe, quietly creeped into our television sets. And finally, one evening after a couple of episodes had already gone on-air, we discovered the newness of it all.
So what's (really) new? Firstly, it's the stage that's treading the 'phoren' territories. Noticed the Statue Of Liberty that's so in-your-face (more so if you have a huge LED television)? Well, we did. And perhaps it's to justify the 'ajooba' part in the title of the new season. Ajooba, meaning wonder, and seven wonders of the world; get the connection?
Also, birdies chirp that Sargun Mehta will be opting out of the show after a few episodes, thanks to her innumerable daily soap commitments. In her place, you will find Shweta Tiwari pairing up with Kapil Sharma and Mubeen Saudagar. Sigh! We'll miss you Sargun. But perhaps, Tiwari's comic timing will help lessen the pain.
So while we get used to the new surroundings (and the old Archana Puran Singh and Sohail Khan), we ask you, readers: Do you think Shweta Tiwari will be a better stand-up comedian that Sargun Mehta?