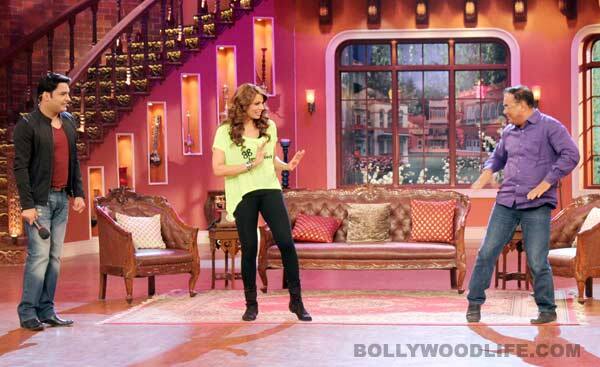 skip advertisement
Kapil-Sharma-Bipasha-Basu-1
The Bong beauty was on the sets of Kapil Sharma's popular comedy show to promote her fitness DVD
Salman Khan, along with Sohail Khan and Daisy Shah had quite a laughter riot when they appeared on Kapil Sharma's popular show Comedy Nights With Kapil to promote their upcoming film, Jai Ho.
It was truly one of the best episodes we had seen of this funny ha ha series after a long time. Don't you agree with us?
And after Salman, it's Bipasha Basu, who will be seen ROFLing on CNWK this week. The fit and sexy bong beauty will be seen promoting her fitness DVD. That's not all. She will also give some fitness gyaan to the funny man himself, and to his family members. Looking at the pictures, it's quite evident that Bips cannot control her laughter. All thanks to Kapil's spot on one liners.
Take a look at the pictures from the upcoming episode featuring Bipasha and tell us if you are excited or not.