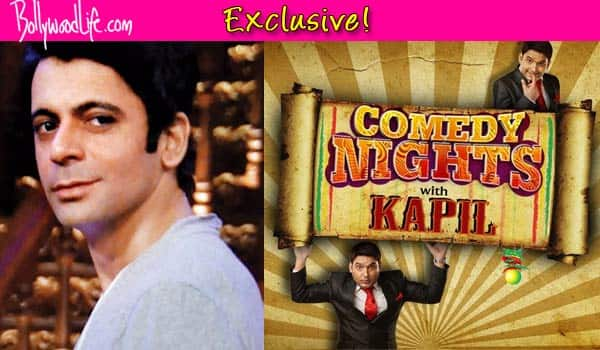 Will Gutthi return on Comedy Nights with Kapil is a question that has been on our collective minds for long now…
While the fans and media circuit has been abuzz with rumours about Sunil Grover's comeback to Kapil Sharma's popular show, Comedy Nights with Kapil, looks like Gutthi is still contemplating his next move. In an exclusive chat with BollywoodLife, Sunil neither confirmed nor ruled out the possibility of his return on CNWK. "I am in talks with the channel, but things haven't materialised. Things are at a very premature stage right now. So I will comment only when it's finalised," the stand-up comedian said.
If you will remember, in another exclusive interview, a source close to Kapil Sharma had revealed that both Sunil and Kapil are real life friends and them reuniting on the latter's show is no big deal.
Kapil, who is soon making his Bollywood debut with YRF's Bank Chor has also said that he would be happy to have Sunil back on the show. "Sunil has expressed his wish to come back. I've forwarded his request to the channel. Now it's between him and the channel. Speaking for myself, I'd be happy to have Sunil back. He was one of the show's important factors," Kapil said in an interview to a portal.
After all this, we wouldn't be surprised if we see Sunil back on CNWK as Gutthi, but the big question is when?