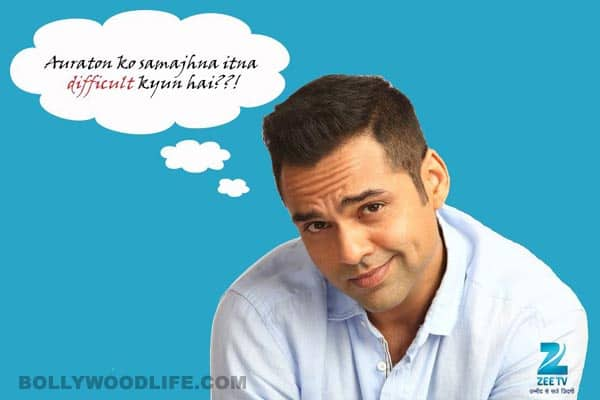 If you expected a slew of gaalis from the contestants and thought they would scream louder with each episode, then Connected Hum Tum isn't your cup of tea…
Even though it's a reality show, we are happy it doesn't belong to the category of Bigg Boss, Roadies or Splitsvilla… sigh! Connected Hum Tum is a one-of-its-kind serial that showcases the journey of six courageous women who have dared to bare their souls on national television. Malishka Mendonca, 34, radio jockey, Madhavi Mauskar, 53, foreign language expert, corporate trainer, Sonal Giani, 26, activist, theatre producer, Pallavi Burman, 30, fashionable shopaholic, brand manager, Mahima Chaudhary, 25, struggling actor and Preeti Kochhar, 33, dentist, belly dance instructor reveal just what makes them tick. Despite knowing that their families would watch the show, these six women agreed to share their lives with millions of others through the medium of television – a commendable effort indeed.
Each woman was given a camera and asked to film her life for an hour every day for six months last year. So this one is more like watching a documentary rather than a reality show. It is an attempt to make men understand women better and it does that quite easily. The six women contestants are like any other regular women who deal with many problems at a time.
Their journey is not a path-breaking one, but it's understandable. The clips talk about the daily struggles every woman can relate to. For example, Preeti Kochar has a full time job and is still expected to take is of her child and do household chores too. And if that wasn't enough, her husband would organise a puja at their home without informing Preeti, or spend most of his time watching TV and sleeping. Now it wouldn't be an exaggeration if we said so many urban working women go through this dilemma, no?
Besides establishing the emotional connect, the show also has a social appeal thanks to Sonal Giani, who is a member of the LGBT (Lesbian Gay Bisexual Transgender) community and an activist. In a country like India, where the LGBT community is still far from being accepted, through this show Sonal has been able to describe the trials and tribulations her peers go through. Coming out of the closet isn't easy for anyone, we know, but Sonal did it on national television.
So all in all, the show so far seems to be successful in doing what it aimed to do. Abhay Deol, as host, brings in much needed glamour and has done a decent job.
This peep TV show is a refreshing change from the other reality serials full of unwanted drama and overacting. It's surely worth a dekho, wethinks!
Rating:
out of 5
Reviewed by Namrata Thakker
* Poor
** Average
*** Good
**** Very good
***** Excellent