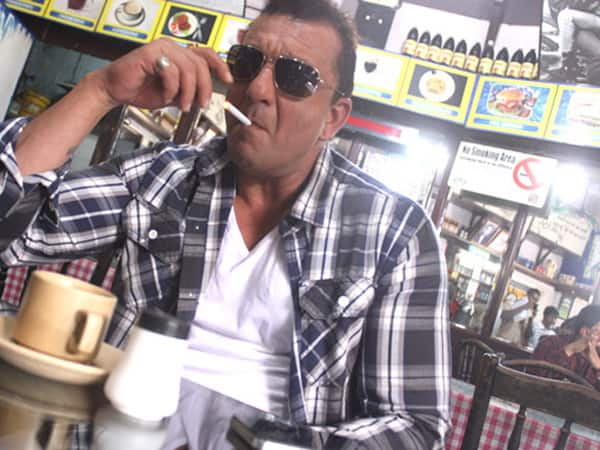 The 'Banta hai' song from the Amitabh Bachchan-Sanjay Dutt-starrer has irked a top cop, as it showed the police department in a bad light
Ram Gopal Varma is in the line of fire once again, and this time he has upset Additional Commissioner of Police Deven Bharti with his tasteless 'Banta hai' song from Department, a film based on the nexus of cops and gangsters. When we first watched the song teaser we were repulsed and guessed that it might land the makers in trouble and we were right!
At a special screening, ACP Deven Bharti asked the Censor Board to remove the song from Department as it shows the cops as mafia in disguise. We had more issues with 'Banta hai', especially the crass lyrics and the video which showed Dutt, who is playing a cop, accepting bribes. His vulgar dance moves made us cringe and squirm like never before.
A lot has already been written about RGV's 'rogue camera' gimmickry which gave us a severe headache…and then this controversy followed. We are not sure if Ramu's PR machinery has planted these gems to keep Department in the news, since these days any publicity is good publicity. Recently a jingoist group expressed outrage over the 'Bharat mata ki jai' from Dibakar Banerjee's Shanghai. While wethinks the Shanghai ditty was relevant, Department's 'Banta hai' totally put us off. Do share with us – what is your take on both these songs.
ALSO READ: DEPARTMENT music review: Lively and powerful