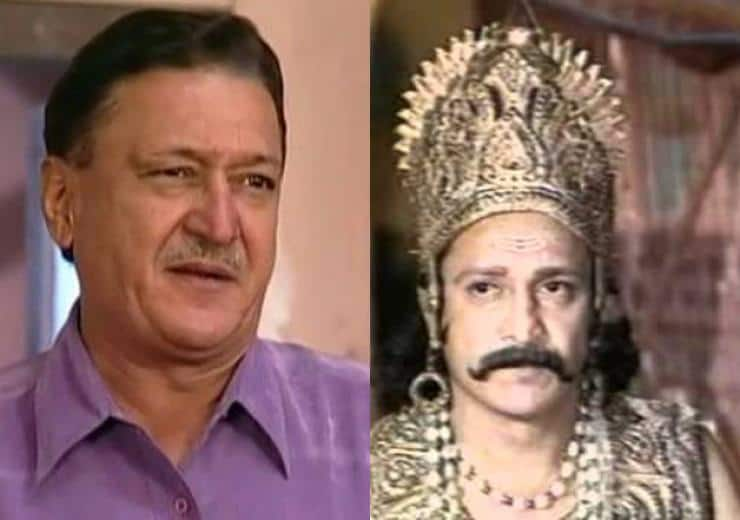 Mukesh Rawal was popular for playing the role of Vibhishan in Ramanand Sagar's Ramayan. He was found dead in Borivali and the body was discovered on the railway tracks of Borivali on 15th November 2016. The police felt that it was a case of suicide but the family denied it. After further investigation the police has now confirmed that it was a case of suicide and not an accident. "The CCTV footage of the incident shows the actor lying down on the track as the fast train was approaching. The motorman hit the brakes just as the train ran over him, but Mukesh was dead by then. We have also taken the motorman's statement confirming the whole incident. He saw him lying on the tracks. It is a clear case of suicide," Senior Inspector, Sanjeev Pimple told TOI.
His daughter Vipra denied reports of him committing suicide saying," My father was a happy man. He was living a good life, so why would he commit suicide? I know my father, my mother knows my father and we all strongly deny that he would ever end his life. It is true that he was in shock over my brother's death more than a decade ago — he had died after falling from the train while returning from college. The reports of my mother confirming my father's suicide to anyone are all cooked-up stories. She's not in a position to talk, so how can she confirm to anyone that it is a suicide? We are going through a very tough time right now." (ALSO READ: Ramayan actor Mukesh Rawal found dead)
The actor played the role of Vibhishan. As we know, he was the noble and righteous brother of Ravana, who supported Rama in the war of justice.  Besides, he has done Bollywood films like Golmaal, Zid and Majhdhaar. Mukesh, however was prolific in the Gujarati entertainment industry. He did a number of films and plays. One of his recent works was Sathiyo Chalyo Khodaldham. It was a film that spoke about the devotion towards Khodiyar Mata, the reigning deity of the Lehva Patel community. He did the drama Kapat with Anjana Desai.