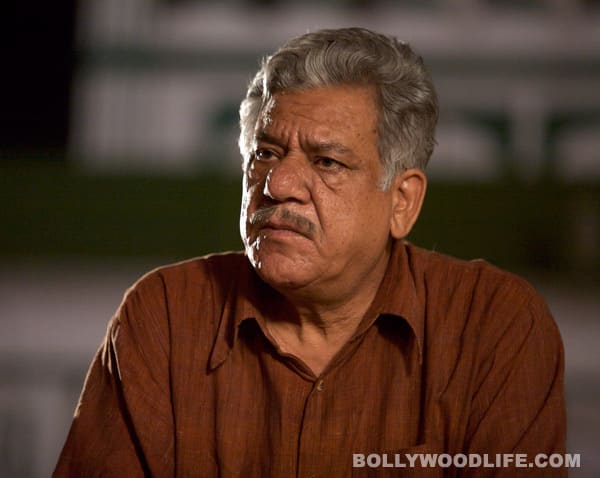 The actor was already paying half of the amount to his spouse Nandita Puri, and now his expenses have mounted
Veteran actor Om Puri who is fighting a case against his wife Nandita Puri where she accused him of domestic violence, has been directed to pay a monthly maintenance to his wife and son by the Family Court.
The actor, who has starred in several Bollywood, Hollywood and Europoean movies, was already paying Rs 1.15 per month to his family. The court recently asked him shell out Rs 1.25 lakh more towards his wife and Rs 50,000 to his son in addition to the existing amount. Om also has to take care of actual medical, educational and household expenses.
Earlier, Nandita had alleged Om earns close to Rs 40 lakh per month and filed for interim maintenance, showing exaggerated expenses on her part. But the actor alleged that she was after his money and properties.
According to reports, the court observed that both parties belonged to a higher economic class and hence just Rs 1.15 lakh was not enough to maintain their standard of living. Also, Nandita is not earning and since Om's actual income is Rs 15 lakh per month after tax, he will have to pay almost Rs 3 lakh per month to his estranged wife.
Om was away in September, bonding with veteran actor Dame Helen Mirren in France on the sets of their film The Hundred-Foot Journey. He had to provide a surety of Rs 15,000 before he left the country.