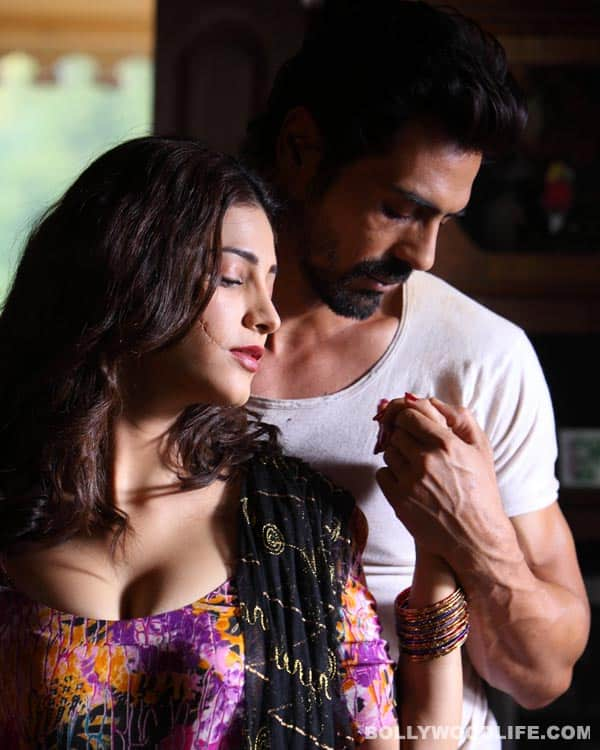 The latest song from the action thriller is about love, loss and longing
If you thought there was something amiss in the way Shruti Haasan and Arjun Rampal were paired alongside each other in Nikhil Advani's D-Day, just one look at the latest song Alvida will banish all those doubts! The two make for a stunning pair, and look super cute together.
In the track, you can see the scar that Shruti carries as a sort of harsh reminder of the broken life she's been made to live as a prostitute in Pakistan. However, even as a young girl in the arms of a much older man, she finds solace in the intimate moments she shares with Arjun, before darkness swallows them both again.
What adds to the soulful composition by Shankar Ehsaan Loy is the folk touch rendered by Shruti herself and Nikhil D'Souza, while Sukhwinder Singh in the chorus adds more power to it. So check out the amazing song from Nikhil Advani's D-Day.