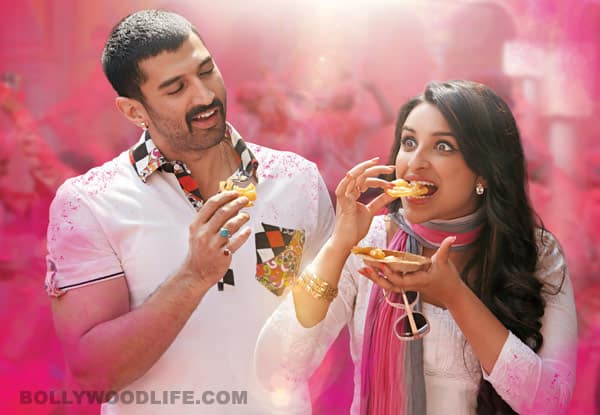 The trailer of the duo's upcoming film will be launched at an Iftaari party
Aditya Roy Kapur and Parineeti Chopra are all set to give us a taste of their yummy love affair in the upcoming film Daawat-e-Ishq. The film is said to be a Muslim social and has a plot which will present romance through food.
Well then what better way to give us a sneak peek of it all during the month of Ramzaan? The trailer of Daawat-e-Ishq will reportedly be launched at an Iftaari party. The stint will turn out to be perfect as the occasion will be in tune with the concept of the film.
The event will see a variety of delicacies including special items which are relished during Iftaari. Interestingly, this occasion will mark Bollywoods' first Iftaari party ever.
One can surely say that the whole affair is absolutely delicious! They say the way to a man's heart is through his stomach. Will Parineeti manage to do the same with Aditya in the film? Let us first keep an eye out for the trailer and then draw out our conclusions. The trailer of Daawat-e-Ishq will be launched on July 7.