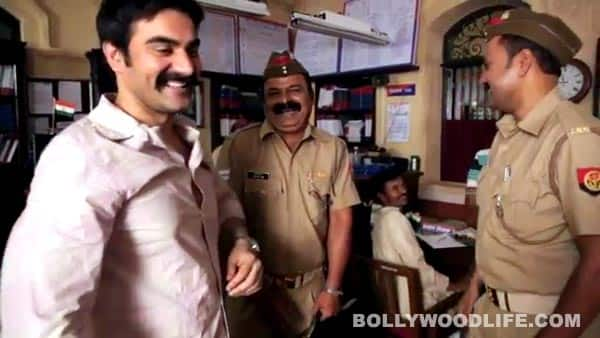 Looks like the newbie director Arbaaz Khan has been overly inspired by Sunny Deol's sequel
Though Arbaaz Khan had more than a hands-on approach with the first installment of Dabangg, it is with Dabangg 2 that he will have to prove his mettle as a director. And from what we see, it seems that the pressure of living up to the success of Dabangg may have gotten to him. Arbaaz might have heavily borrowed from the action sequences of the Sunny Deol starrer Ghayal Returns.
And this 'inspiration' is quite clear in the 20-second teaser of Ghayal Returns, where an angry Sunny Deol who also plays a cop like Salman Khan, is seen fighting goons. Sunny is held at gunpoint as he bleeds in slow motion from his eyebrow. This same scene is also present in the trailer of Dabangg 2, where Salman is seen bleeding from the eyebrows in a similar, slow-mo fashion.
So, has Arbaaz given in to the pressure and gone ahead and done a bit of harmless lifting for the action scenes? Or is it a mere coincidence? Well, at least Arbaaz can breathe a sigh of relief since this was just a teaser of Ghayal Returns and the movie has been postponed till 2013 and audiences may never notice the similarity. But you don't worry, as we will be looking at with hawk's eyes, if there are any more such instances of fleeting inspiration between the two films.