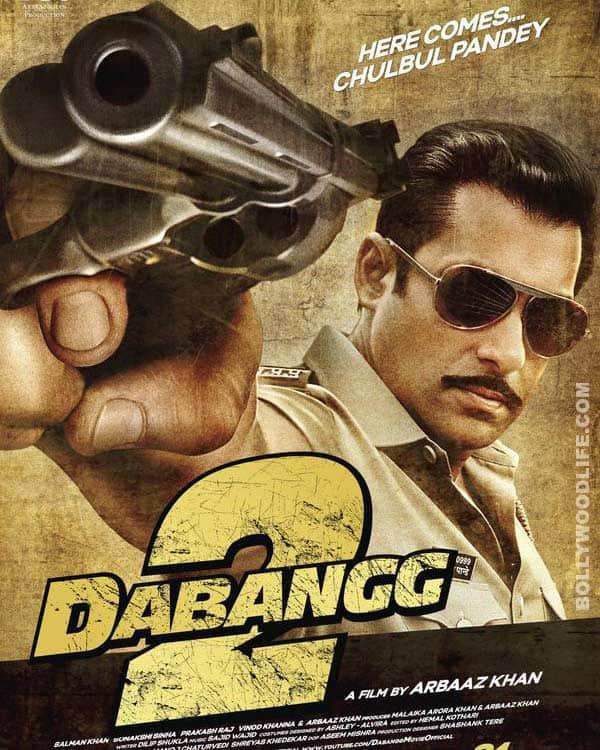 A glance at the ticket window shows that seats are filling and that too fast, for Robinhood Pandey's sequel. Read on to get a detailed overview
Salman Khan's Dabangg 2 has worked up considerable hype over the last two weeks, thanks to the thunderous promotions on the small screen. But that apart, Dabangg as a brand was enough to make Sallu fans flock to the theatres. Hai na? So we decided to take a look at the movie's advance bookings just to see if Pandey jee will have a 'housefull' weekend.
We weren't really surprised when we dropped in at the movie ticket windows and found that the seats in popular theatres across Mumbai (South, Central and Navi Mumbai) were almost full. But all that for the morning and evening shows. If you've not booked a ticket yet, you still stand a chance to catch the afternoon show on an otherwise lazy weekend.
But what about the other metropolitan cities? The scene is more or less the same in Delhi and Bengaluru too, with the capital city flashing the maximum number of 'sold out' boards till now. The response from Chennai is somewhat thanda; even so, a one-off theatre is reported to be fully booked.
So looks like the going will be pretty good as far as Dabangg 2's first weekend is concerned. And all we need to do now is to wait and watch in how little time the movie manages to cross the Rs 100 crore mark. Also, will it really be able to earn Rs 200 crores? What say, peeps?