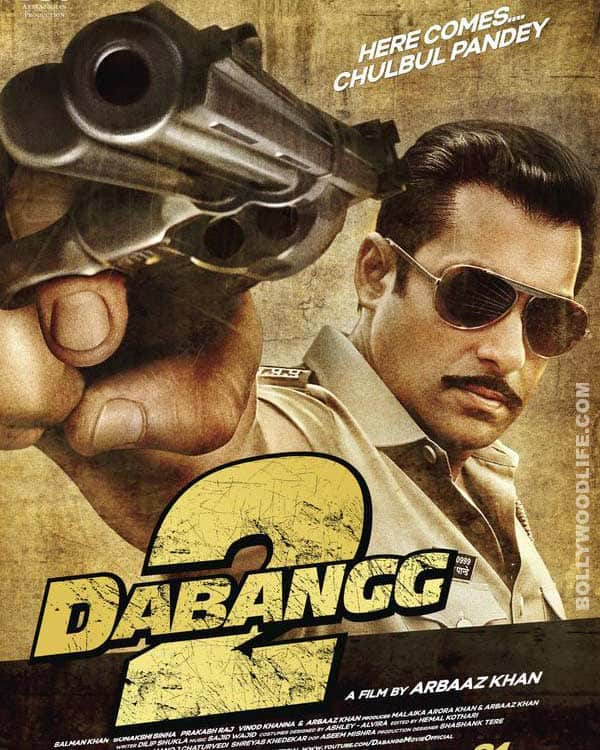 It might be a double dhamaka for Salman at the box office this time around. We mean Rs 200 crores – at least, that's what the trade analysts expect
Salman Khan's Dabangg 2 has created quite a bit of hype in the last 15 days. And thanks to it all, our feathered friends expect the movie to cross the coveted Rs 200 crore mark this time around. Now if that isn't good news, what is?
And guess once that happens, the Rs 100 crore mark will become passé. Why, with almost every other movie of all the actors including Ajay Devgn, Akshay Kumar, Aamir Khan, Shahrukh Khan and Ranbir Kapoor earning Rs 100 crores at the box office, the old mark has lost some of its charm. Hai na?
What's more, Salman Khan almost missed touching the Rs 200 crore mark with Ek Tha Tiger that braked at Rs 190 crores. Tch tch! But with Dabangg 2, trade analysts sound almost confident that the movie will cross the brand new magic number.
"On its release, Dabangg had crossed the Rs 140 crore mark and two years down the line, the buzz as well as the market has increased manifold. Moreover this is a true blue sequel. The hype is unprecedented and there is no reason why Rs 200 crores won't be a possibility," chirped a birdie.
Also, working in favour of Dabangg 2 is the fact that it won't be competing with any other big banner movie for almost three weeks after its release. Whoa! Now that's what we call a terrific timing.
So we're almost sure that Dabangg 2 will cross Rs 200 crore mark. But will it manage to touch Rs 300 crores? Or are we being a tad too optimistic? What do you think, peeps?