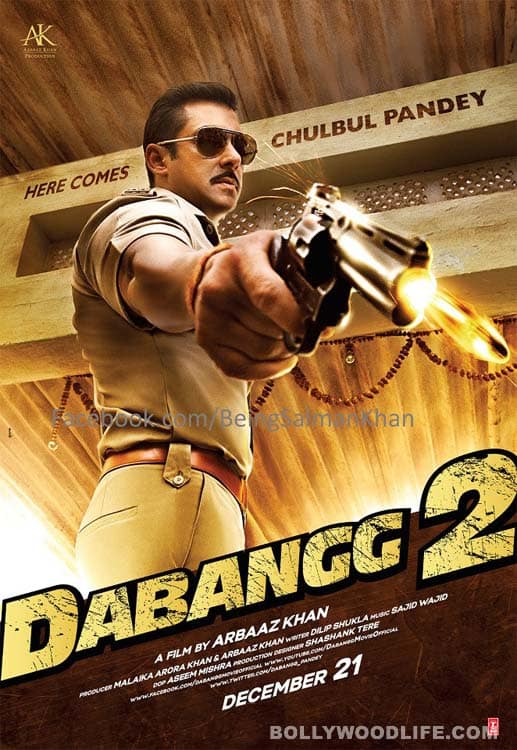 A hefty sum has been paid to ensure that Robinhood Pandey's magic works well on the small screen too
Wouldn't it be fun to watch Dabangg 2 in the cozy confines of our homes with lunch thalis laid out in front of us? Of course, this after the movie releases in the theatres and crosses the expected Rs 100 crore mark. So, to ensure that viewers stay glued in to their channel for a good three (or more) hours, Star Plus has bought the rights of the movie for an enormous sum of Rs 50 crores, that too for 11 years. Whoa!
Surely, it looks like the Dabangg 2 magic has started working even before the movie hits the big screens, no? What's more, we are told that the music rights of the film have been sold by T-Series for Rs 10 crores. And why not? The songs are indeed hummable. Aren't they?
So guess Salman Khan, in the garb of Mr Robinhood Pandey, has yet again struck gold, well, almost. And we just can't wait for the box office drama to unfold, once the movie releases in the multiplexes and single screens all across the country. Aren't you excited too, peeps?
http://www.bollywoodlife.com/news-gossip/dabangg-2-earns-rs-50-crores-from-satellite-rights/