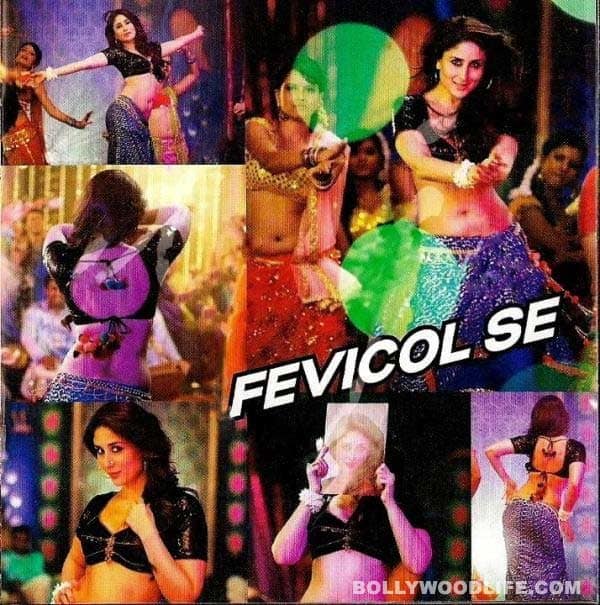 The first look of Fevicol se is out and Kareena Kapoor is making sure she raises temperatures with her spicy style
Kareena Kapoor is all set with her new item song Fevicol se in Dabangg 2. The babe is seen wearing a sexy choli and a gorgeous ghagra in the first look collage. We hear Ms K wanted a very Chameli kinda style for this song, which is why Manish Malhotra came up with this ensemble idea. Looks like Bebo is going through a very bold and adventurous phase in her career right now. Her character in Talaash (which has a very hooker-like feel to it even though she denies it), a pacey item song in Heroine, and now a groovy number in Dabangg 2 – Bebo seems to be having a ball by being a part of such daring assignments.
But is her look in Fevicol interesting enough to grab eyeballs? The style is so run-of-the-mill, especially when every other item gal in Bollywood is seen opting for something similar. In fact, her fashion statement in Halkat jawaani (Heroine) was way better. She wore a bright green ghagra-choli with pink bangles in one of the sequences. Now that's what we call interesting!
Unfortunately, Kareena's look in this song lacks the Fevicol ka jod to keep us hooked on to this style.