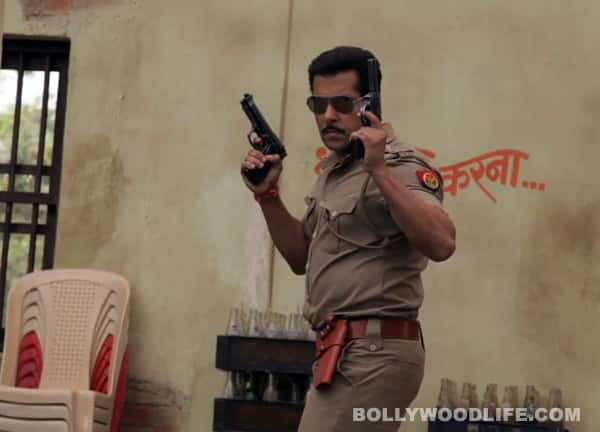 Both Sallu and Arbaaz are glad to have shot some unique action sequences for the most anticipated sequel of the year
One of the prime factors accounted for Dabangg's super success, besides Salman's damdaar acting and masala soundtrack was certainly its larger than life action…in Chulbul Pandey style! Naturally, producer-director Arbaaz aims to outshine the action of part one of the successful franchise with Dabangg 2. The ecstatic producer leaves no stone unturned to create never-seen-before action scenes and make it a memorable affair.
In this video, Arbaaz attempts to showcase the making of some key action sequences. One can see the debutant director heavily engrossed in filming an interesting gun battle that unfolds in a dhaaba and how Pandeyji tries to emerge victorious. The director explains to his stunt director how he exactly wants to shoot the scene. In between Arbaaz cracks one-liners with his unit members after yelling at them to concentrate, "Being a director I have still not thrown anything on anyone on the sets. Do you want me to do that?" Arbaaz looks quite satisfied and pleased with Sallu's style of action and his dedication to improvise. "There's a little Salman element in all the action scenes that we have shot, which has given it a big edge. Salman took it from being an interesting to a memorable one. He's very good with action, he knows his body, and he knows his postures and attitude. I think a lot of action comes from the attitude of his face," says Arbaaz. On the other hand, Sallu is at his wackiest best as he jokes around with the unit members.
Watch the video as it's loaded with action, masti and dhamaal and yes, don't forget to tell us if you enjoyed it!