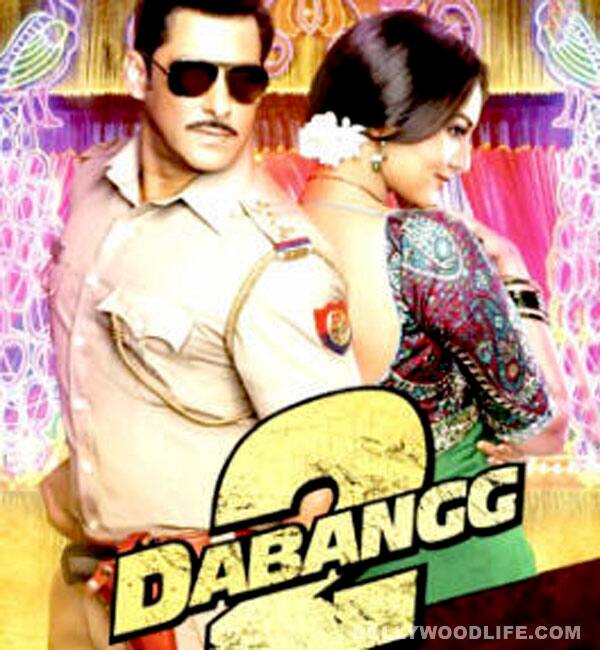 Salman Khan is back with his Chulbul Pandey avatar, but going by the trailer of Dabangg 2 we have to admit that the macho actor's histrionics look repetitive. We hope that at least the romance between the film's lead pair will offer some novelty
Every time Salman Khan appears on the big screen we just can't resist whistling and clapping like a true Bollywood fan. But when bhai repeats his hysterics…err…histrionics….we worry if the macho star can sustain his magic in the days to come. And now our collective fear is getting more intense as we see Sallu doing the same stunts and daredevil acts from his blockbuster film Dabangg in the movie's second installment, directed by Arbaaz Khan.
Though part 2 is touted to be quicker, more romantic and definitely more action-packed, we wonder what more Sallu's brother Abaaz will portray than Salman bashing up more baddies in his production. In this new poster we see Salman displaying his romantic side and wooing Sonakshi Sinha with his rugged charm. Sona has not changed a bit in the second part. She's still the coy and demure village belle that she was in the Abhinav Kashyap's directorial venture. We hope Arbaaz will go beyond Salman being enamoured by Sona's mast mast nain in part 2 and give us something fresh.
But going by this image, the chances of that look hopelessly dim! Tell us what do you think!