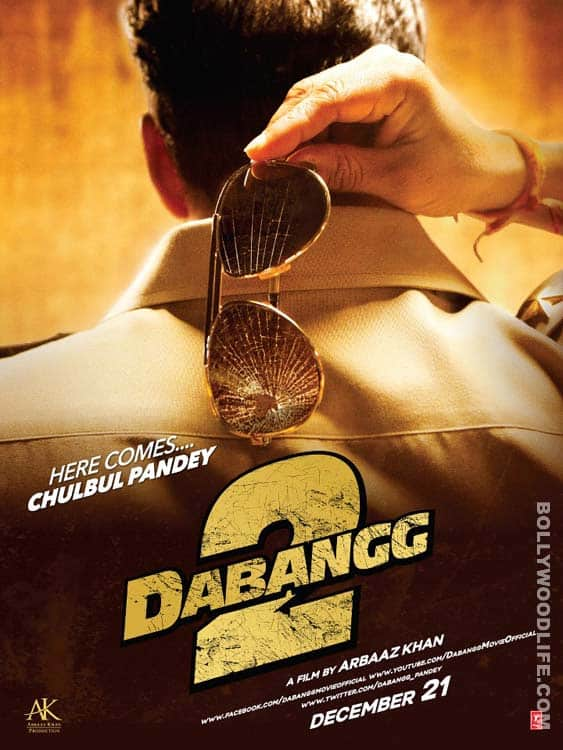 skip advertisement
Sallu looks no different from the old version in Arbaaz Khan's directorial debut
Dabangg 2 will be Salman Khan's second film releasing this year and after the humongous success of Kabir Khan's Ek Tha Tiger, the expectations from Arbaaz Khan's directorial debut have just shot through the roof. When the teaser poster was released a few days back, we only got to see Chulbul Pandey's slightly cracked Aviator shades hanging from the back of his collar. And now the full poster is here and there is not much of a difference between this one and the poster of the first installment.
Now this leads us to the question – Will D2 begin from where Dabangg ended? How much will Chulbul change? Will he continue his antics – those we saw in Abhinav Kashyap's directorial debut? Will Sonakshi Sinha have anything more to do than just look pretty and act coy? News is that Deepak Dobriyal has an important role in D2, we wonder if he will stand his ground despite Sallu's towering presence. The first poster has triggered so many questions, our head just might explode.
Tell us if you think if the new poster is too similar to the original Dabangg movie or not!
ALSO READ: Salman Khan is back as Chulbul Pandey in Dabangg 2