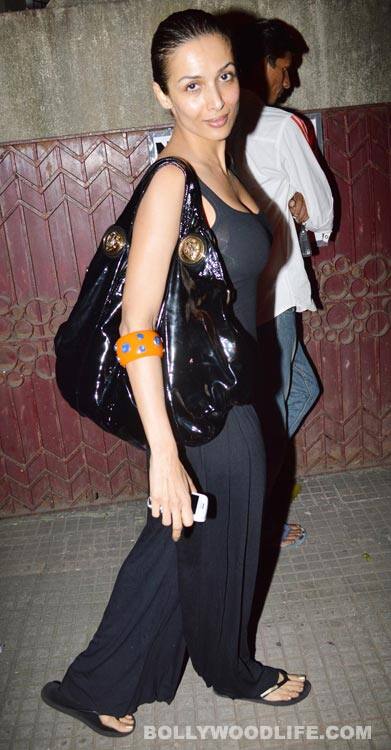 skip advertisement
Maliaka-Arora-khan-191212
The little ones made it to the screening with their lovely aunty Malaika Arora Khan in tow. So what's the verdict?
The grapevine is ripe with news about Salman Khan's Dabangg 2 earning Rs 200 crores at the box office. But hey, kids couldn't really be bothered with all the moolah blabbering, right? And so when Hrithik Roshan, Arbaaz Khan, Sohail Khan, Sanjay Kapoor and Sajid Nadiadwala's sons were busy watching the much-talked-about movie, we waited impatiently for their reaction.
Finally, the kids stepped out, some with half-eaten sandwiches in their tiny hands. So what was the verdict? Well, looking at their innocent but tad bored, cranky faces, we could come up with two conclusions. First, due to the night screening, the kids were probably sleepy or worried about their half-done homework. Second – and we cross our fingers that we're not right about this one – Salman Khan's Dabangg 2 wasn't as exciting and entertaining as it's hyped to be. Uh-ho!
But while that's what we think, you tell us, readers: Why do you think the kids aren't smiling while on their way out from the screening of Dabangg 2?
Photos: Yogen Shah