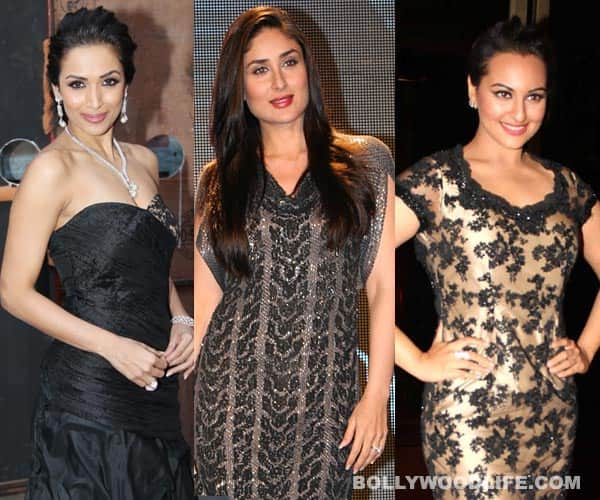 After the success of Malaika Arora Khan's Munni badnaam hui, the makers of Dabangg 2 may include three item numbers instead of one
Munni badnaam hui was a runaway hit for the makers of Dabangg and prompted a slew of similarly named item numbers. The song made a ton of moolah for producer Arbaaz Khan. And now, since Arbaaz is at the helm of affairs in Dabangg 2, the debutant director wants not one, but three item songs in the new film!
The original munni Malaika Arora Khan will obviously be in this one, as it would be almost criminal to not use her awesome talent! And so will Sonakshi, 'coz she is the female lead actor; and as much as we are totally and completely cool with her skipping the special song, there are reports that Sona has managed to score one of the three item songs.
The real surprise package though is Kareena Kapoor! Yes, the newly married diva will be doing a flashy and blinged out number that could well be a rib-tickler, considering that it's titled Fevicol! What's great is that this will be Kareena's very first outing post marriage.
Great to know that she will be back soon. Meanwhile, be totally ready for another slew of senseless wiggle-jiggle numbers named after items from hardware or craft stores, once the Fevicol item song becomes famous!