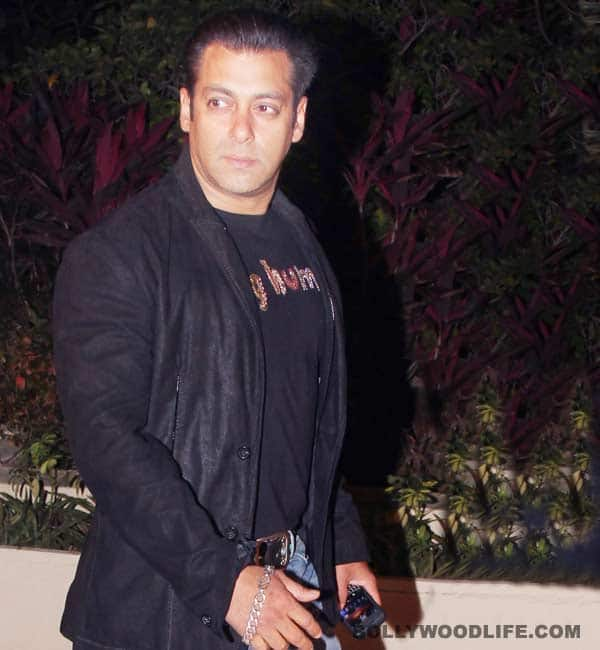 Salman Khan's Dabangg 2 is almost complete and will release before Christmas this year, confirms Arbaaz Khan. Also, his other brother Sohail Khan's film Sher Khan releases Eid next year
Salman Khan fanatics just can't wait to see Dabangg 2 – the sequel to his 2010 blockbuster Dabangg. The new film is being directed by Salman's brother Arbaaz Khan and will retain most of its earlier star cast including Salman, Sonakshi Sinha and Vinod Khanna. This time around though, Salman will be fighting against a bigger villain played by Prakash Raj of Wanted and Singham fame.
Salman is currently busy promoting his Yash Raj film with Katrina Kaif, Ek Tha Tiger. Once the Kat-Sallu-starrer is released, the superstar will join hands with his director brother Arbaaz for Dabangg 2. "Well for all the Chulbul Pandey fans… 'Dabangg' 2 is almost 60 per cent complete, we resume shoot after the promotion and release of 'Ek Tha Tiger'. Dabangg 2 is slated for an end of the year Christmas release… 21st Dec 2012 ," tweeted Arbaaz.
We also heard that while Salman is gearing up for his much awaited 2012 releases, he is also preparing for his mandatory Eid blockbuster next year! In fact, Salman wants his brother Sohail Khan's directorial Sher Khan to be an Eid outing. "Eid 2013 is really cutting it close. But I am definitely going to make an effort to make it for Eid next year. I hope to finish the final draft of the script by August and then quickly assemble the cast and crew. Inshallah, we roll in November and release for Eid," confirmed Sohail in an interview to a daily.
That's a handful of Salman for his fans!