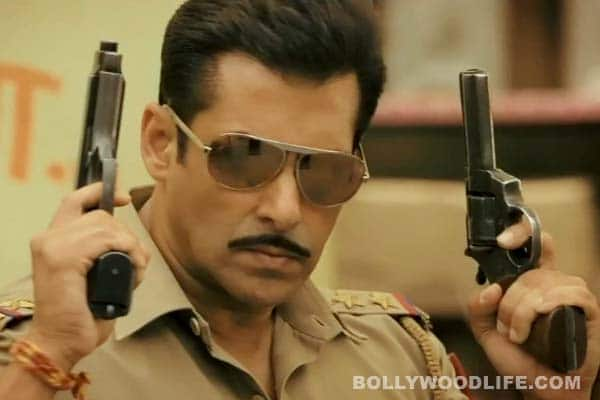 Chulbul Pandey shoots more than he talks
Okay folks, the wait is over and the trailer of Dabangg 2 is out, and looks like you can start working on those whistling skills as you're going to need them this December when Salman Khan unleashes his infamous Chulbul Pandey avatar.
Sallu's entry is power packed as he slowly walks in fearlessly to a killer and intense country western background score that is iconic in the Dabangg series. And he looks every bit the bad-ass cop which the movie claims he is, when he flashes his badge (Chulbul Pandey 04302099).
In this installment Chulbul seems to be doing double of what he did in the first movie! Chulbul part 2 is more quirky, more romantic and definitely a cockier and more violent cop. He whacks all the baddies hanging from the stunt harness and slyly cusses his enemies in double-entendre.
It's definitely a risqué effort on brother Arbaaz's part, and we'd hope to see it succeed. We definitely like this dysfunctional version of Chulbul Pandey that toes the Parental Advisory line. Do you like the trailer, BollywoodLifers?